Eating a clean and healthy diet doesn't mean you need to sacrifice parties with friends and family. There are plenty of amazing, mouth-watering finger food you can enjoy whether you are hosting a gathering or have been asked to bring something. These party stuffed milled pancakes are one of the best party foods ever. Made from real ingredients. With no junk. Just as it should be.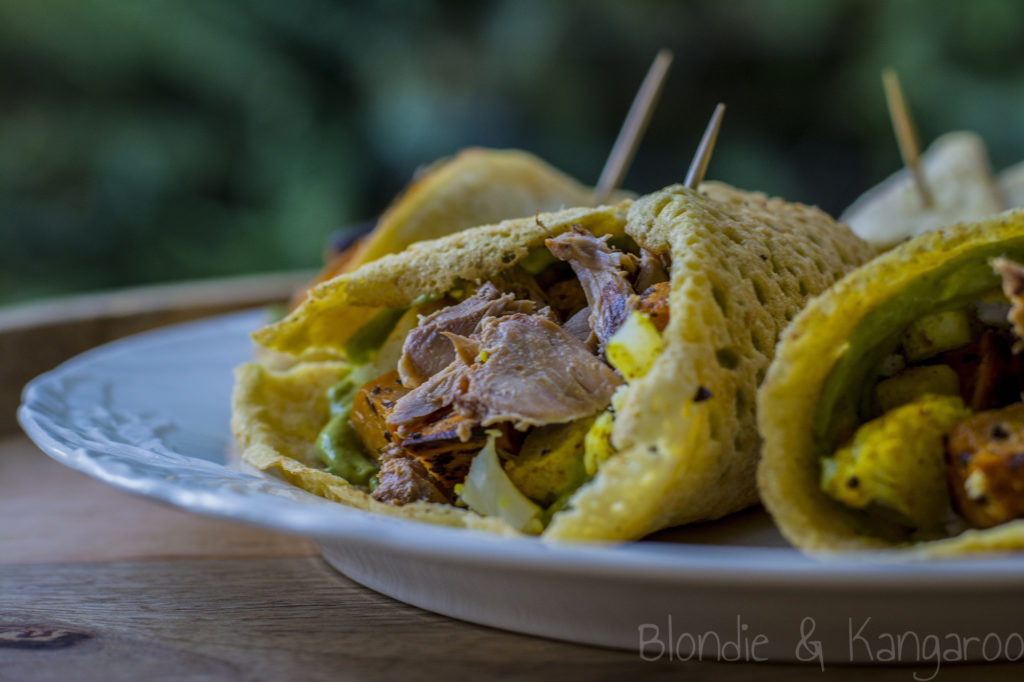 Servings: 6-7 pancakes
Ingredients:
Pancakes:
1 cup millet flour
2 eggs
1 cup water
pinch salt
coconut oil for frying
Filling:
Directions:
Mix all ingredients for the pancake butter (except coconut oil). Cover with a tea towel and set aside for 30 minutes.
Heat 1 tsp coconut oil on frying pan. Cook pancakes on each side, until golden brown. Remember to stir butter every time before purring it into the pan.
Place the filling on each pancake, fold to enclose. Cut in half and secure with a toothpick. Delicious both cold and warm.
Enjoy!