If I had to choose food I can't imagine my diet without, a sweet potato would be on the top of the list. To put it simply, me and Marcin love sweet potatoes and we are crazy about them. One of the simplest way of serving, is to cut them into cubes and bake in the oven. Nothing complicated about that, you have my word 😉 Baked sweet potato cubes are amazing as addition to salads or main dishes.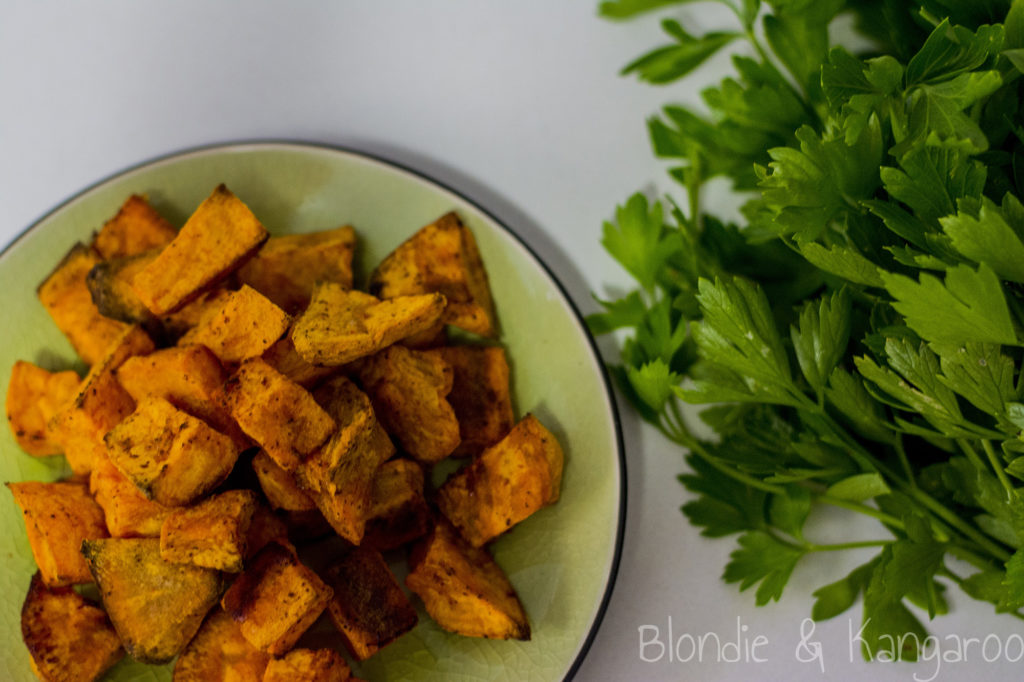 Ingredients:
1 sweet potato
1 tbsp coconut oil, melted
1 tsp marjoram
Pinch of salt
Directions:
Preheat the oven to 200°C.
Wash, dry and cut sweet potato into small cubes.
In a bowl mix them with coconut oil, marjoram and salt.
Spread out into a single layer in a large baking tray with baking paper.
Bake for 40 minutes.
Enjoy!