Cauliflower is one of the most versatile veggies. You can serve it raw, steamed, boiled, mashed, fried or roasted. The last one is my favourite way of preparing this vegetable. Pretty easy and quick method. Cooking in the oven at high temperature gives roasted cauliflower a caramelized flavour. After few minutes florets end up soft, but not mushy. Perfect as a snack or side for main meals.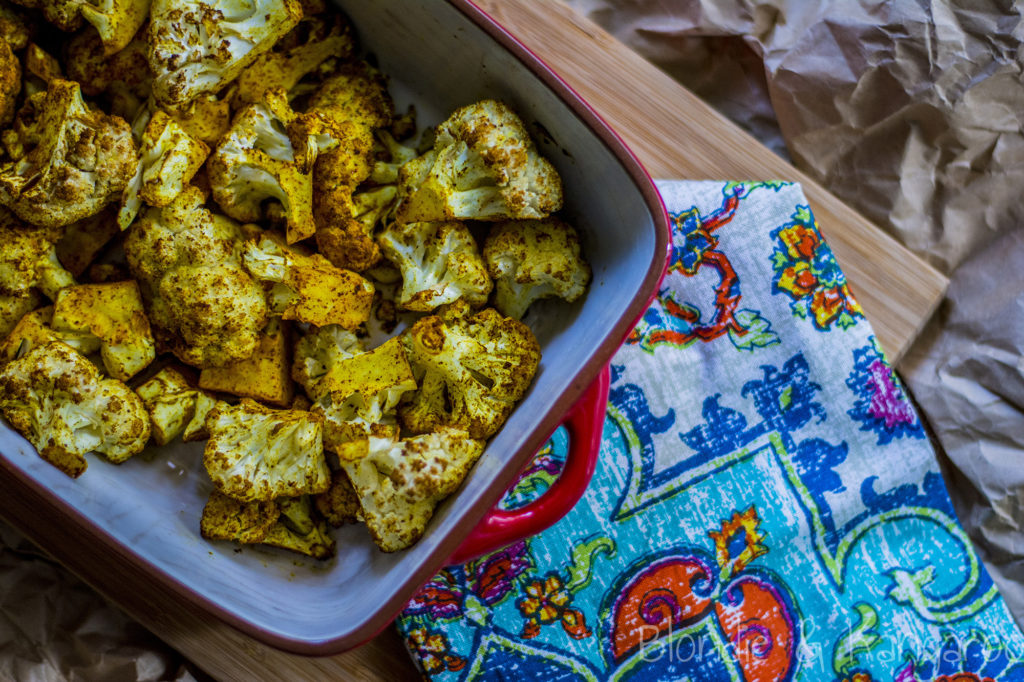 Servings: 4
Ingredients:
1 medium cauliflower
1/2 tsp cinnamon
1 tsp turmeric
1 tsp paprika
1/4 tsp nutmeg
pinch salt
pinch cayenne pepper
Directions:
Preheat the oven to 200°C.
Wash and dry cauliflower and then cut it into florets.
Place spices in a ziploc bag, add cauliflower and shake it well until all florets are covered with spices.
Transfer to a baking pan greased with coconut oil and bake for 25 minutes.
Enjoy!