What's the perfect way to start a day? Green smoothie! Nothing beats a huge vitamin bomb, giving your body energy early in the morning.
Below, I have for you a smoothie with nectarine and some green veggies. I've used a frozen spinach, but feel free to go for a fresh one. I tend to have at least one frozen ingredient for better consistency. The name says it all, smoothie should be smooth, and frozen vegetables or fruits (eventually ice cubes) are great helpers when it comes to that 😉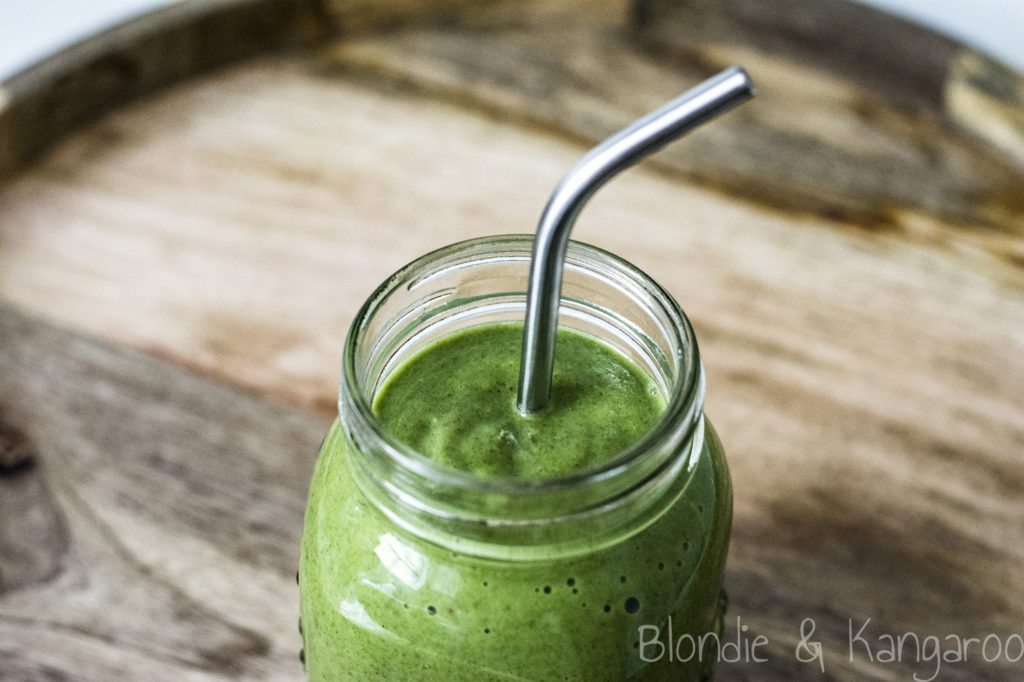 Servings: 2
Ingredients:
3 nectarines
1 zucchini (around 200 g)
35 g parsley
1/2 tsp cinnamon
15 g fresh ginger
1 cup coconut water
70 g frozen spinach
1 tbsp chia seeds
Directions:
In the blender whiz up all the ingredients till smooth.
Pour into two glasses.
Enjoy!