Fritters are a great easy and comfort food that can be eaten for breakfast, lunch or dinner. And if sweet, even for a dessert! Savory ones though, can be served with basically every meal. You can create them in many different ways. Using huge variety of flours, veggies and fruits. In my kitchen I decided to take a step further and cook fritters without flour. Was it a good idea? Did it work? Ohh yes! I made millet spinach fritters! Soooo delish!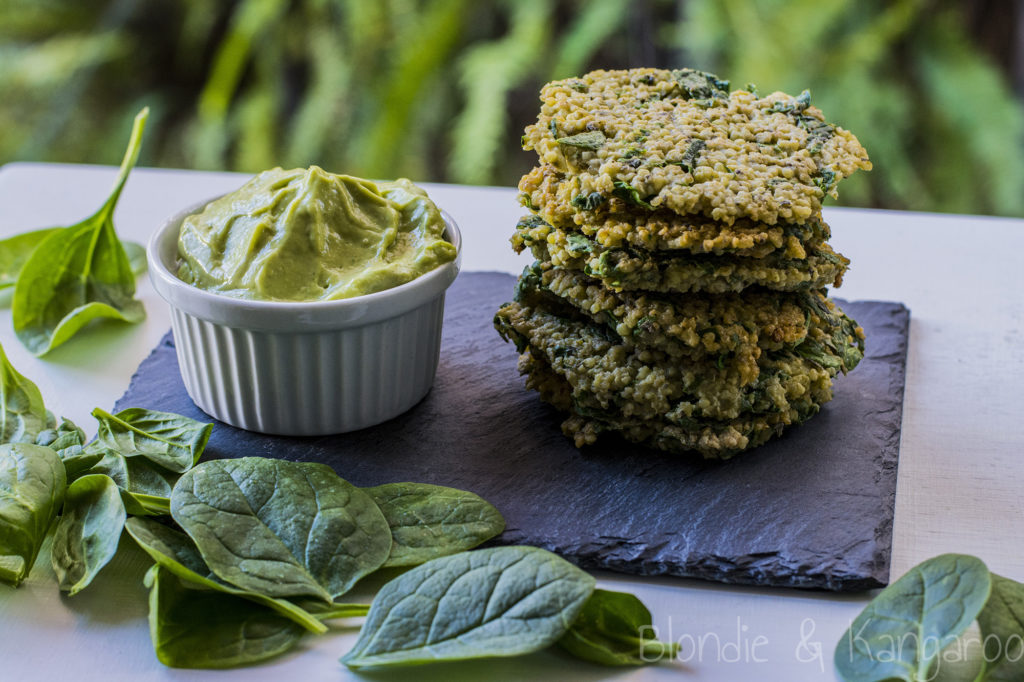 Ingredients:
300 g millet
60 g fresh spinach
2 tsp dried basil
1 tsp dried oregano
3 eggs
Salt, pepper
Coconut oil for frying
Directions:
Cook millet according to package instructions (I'd like to soak it first for few hours, drain it, rinse it well with fresh water and cook it for 15 minutes with the lid on).
Mix cooked and cooled millet with eggs and spices.
Chop spinach and mix it with the rest of ingredients.
Cover base of frying pan with coconut oil and heat.
Add 1-2 tablespoons full of mixture and flatten (butter should be thick). Cook until golden on both sides.
Serve with guacamole (link).
Enjoy!