During colder Australian days, pumpkin bread is a frequent guest on our table. Aromatic spices and herbs give it an amazing flavour and that warming sensation throughout the body. In the recipe, I used pumpkin puree made from pumpkin left inside an oven in the 180 degrees for an hour. Don't worry if you won't use everything at once, you can make from it cakes, smoothies, soups, goulashes, pancakes and pates. My favourite member of the pumpkin family is the butternut squash. This pear-shaped pumpkin has a rich sweet, nutty flavour and because of its firm orange flesh, butternut squash is great for baking.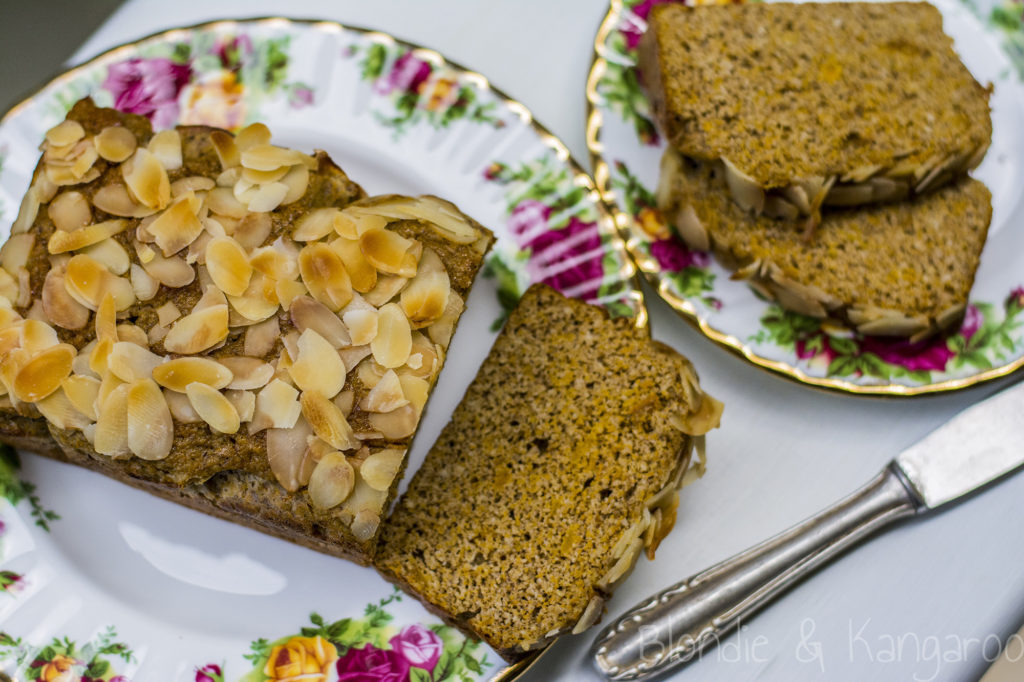 This pumpkin bread tastes marvellous with homemade blueberry jam (
link
). Yum!
Ingredients:
1 cup blanched almond flour
2 tsp baking powder
1 tsp cinnamon
1/2 tsp nutmeg
1/4 tsp ground cloves
1/2 tsp ginger
1/2 tsp allspice
1/2 tsp cardamom
1 cup pumpkin puree (from roasted pumpkin)
3 eggs
1 teaspoon vanilla extract
pinch salt
almond flakes (as a topping)
Directions:
Preheat oven to 180°C and cover a loaf pan with baking paper.
In a bowl combine almond flour, baking powder and spices.
In another bowl whisk eggs with salt and vanilla extract, add pumpkin and mix again.
Slowly add dry ingredients into the mixture and blend together.
Pour the batter into the prepared loaf pan and sprinkle with almond flakes.
Bake for 40-45 minutes, or until a toothpick comes out clean.
Remove from the oven and cool completely before eating. Store in the fridge.
Enjoy!