Another recipe with pumpkin on the blog. This time I used it as one of ingredients in my morning smoothie. Pumpkin puree does not only give nice and creamy texture, but also brings fantastic and unique flavor.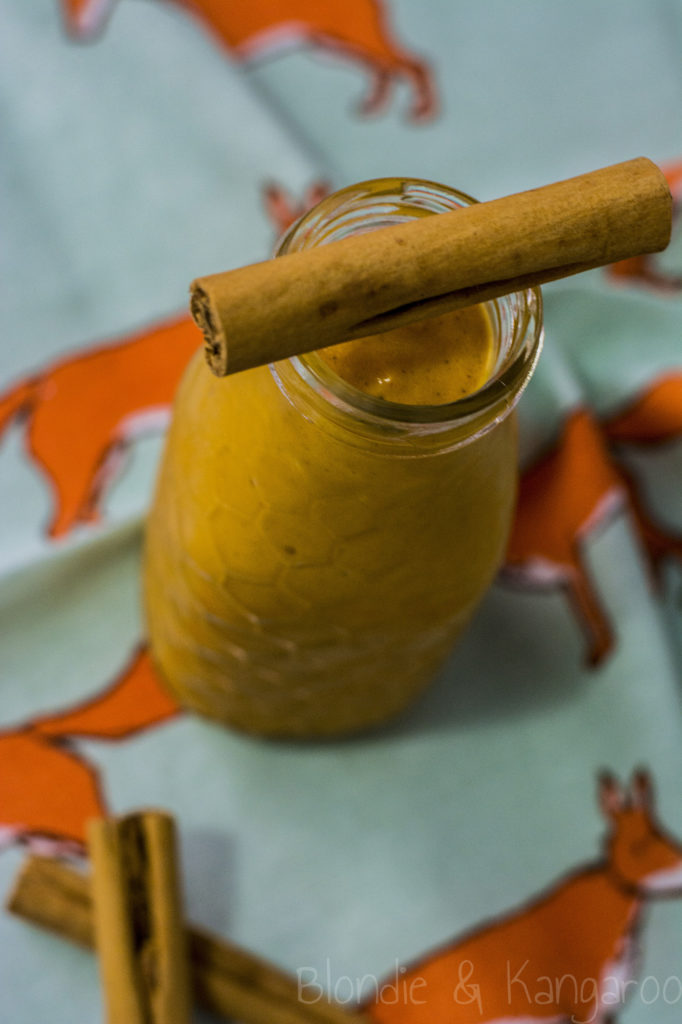 Servings: 2
Ingredients:
1 cup baked pumpkin
150 g frozen banana (cut banana into small pieces, place in the ziplock bag and freeze overnight)
10 g fresh ginger
100 g carrot
1 tbsp tahini
1/4 tsp nutmeg
1/8 tsp allspice
1 tsp cinnamon
1 1/2 cup milk (I used almond milk)
Directions:
Chuck all the ingredients into the blender and mix till smooth and creamy.
Enjoy!