Breaded wings are the one of the most popular things you can get in a famous chain serving fast foods. Their recipe is apparently highly protected and inaccessible to anyone. Well, Blondie & Kangaroo is different! I happily share my recipe with you. And what's better, my cauliflower wings are much more healthy and can be eaten without the guilt 😉 Perfect as a snack, but we also love to have them with dinner 🙂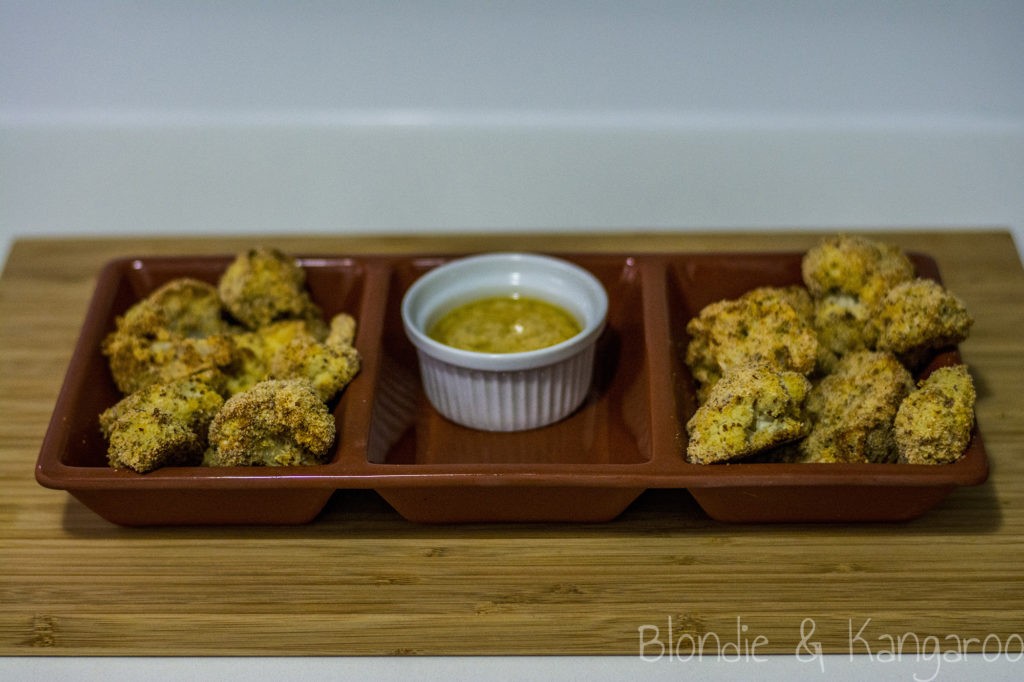 Servings: 4
Ingredients:
1 small cauliflower
2 eggs
3/4 tsp oregano
3/4 tsp paprika
Pinch of salt
3/4 cup almond meal
1/4 cup coconut flour
Sauce:
1 tbsp peanut butter
1 tbsp extra virgin olive oil
1 tsp apple cider vinegar
1 tsp dijon mustard
Pinch of salt and pepper
Directions:
Preheat the oven to 200°C and line a baking tray with baking paper.
Wash and dry cauliflower, then cut into smaller pieces.
In a bowl whisk eggs with salt.
On the plate combine coconut flour, almond meal, oregano and paprika.
Drop a cauliflower piece into the egg mixture, then drop the coated floret into the dry mixture and place on the baking tray.
Repeat with the rest of the cauliflower.
Bake for 30 minutes.
Mix all ingredients for the sauce. Serve warm, but the cold ones are tasty too!
Enjoy!