Blueberries, right after wild blueberries are one of my favourite fruits. That's why I love using them in our morning smoothies. Below is my "showstopper" recipe. Usually, when we have guests staying over in our place, I prepare this smoothie for them in the morning. Thanks to the natural sweetness of blueberries and coconut water, it is sweet enough and doesn't require anything to boost it up. If you don't have a coconut water available, worry not my friend 😉 Good plain water will work too.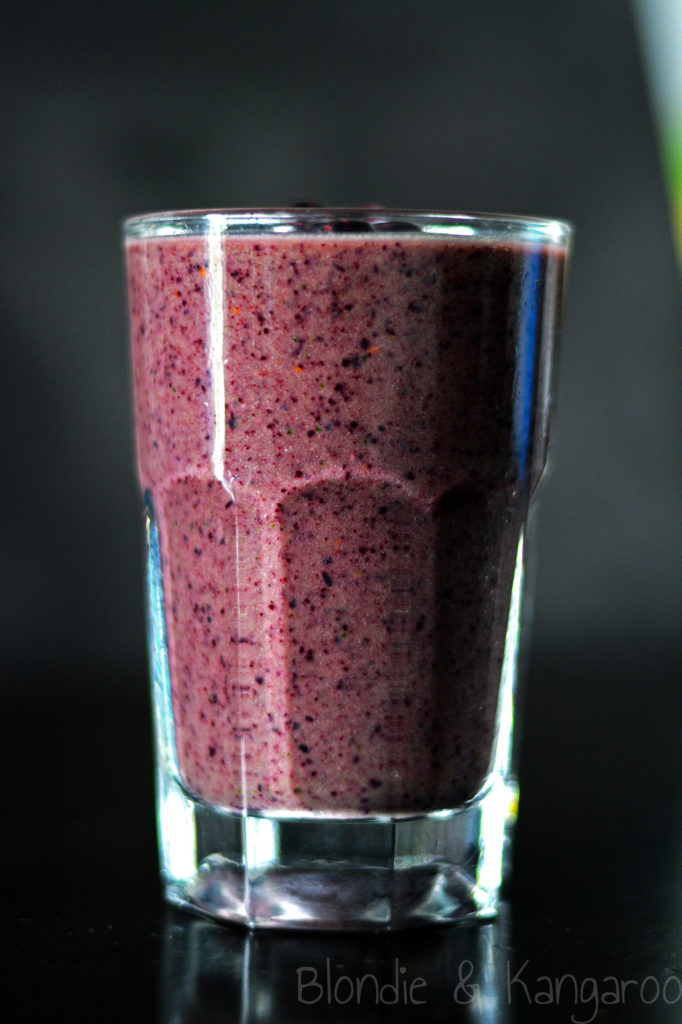 Servings: 2
Ingredients:
1/2 avocado
Handful of parsley
1 large zucchini
1 cup frozen blueberries
3/4 cup coconut water
Directions:
Blend all ingredients together until smooth and creamy.
Enjoy!