Halva always was one of our favourite sweet treats, which we truly missed after moving to Sydney. Sadly, it is not as popular here in Australia. Fortunately, the recipe for homemade halva turned out to be dead simple. Additionally, introducing healthy replacements went smooth as butter. The taste? – marvellous. We will definitely make it again.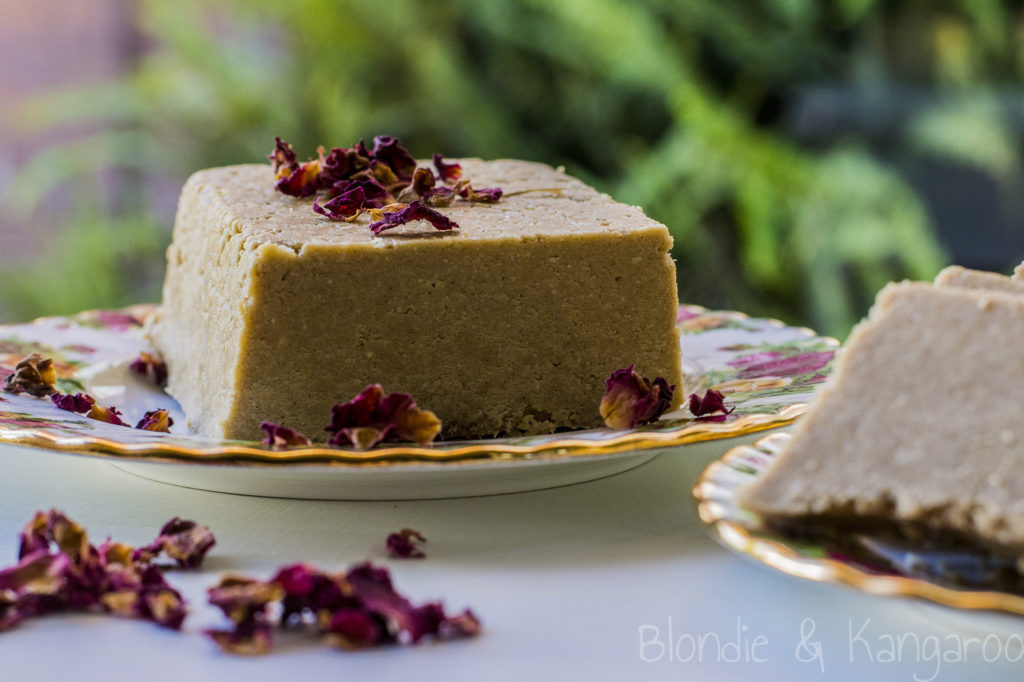 Ingredients:
450 g cashews
1/3 cup rice malt syrup (you can use maple syrup or honey instead)
3/4 cup tahini
1 tsp vanilla extract
Directions:
Cover a loaf pan with cling wrap.
Mix cashew nuts in food processor or high-speed blender for few minutes.
Scrape down the sides, add the rest of ingredients and mix again until the mixture is smooth.
Press mixture evenly into prepared pan.
Place into the freezer for few hours (or overnight).
Take the halva out of the freezer, gently place on chopping board and cut.
Store in the fridge.
Enjoy!