One of the simple steps to changing your dietary habits is introducing veggie-fruity smoothies to your menu. Preparation is really easy and won't take too much of precious time. Additionally, they are amazingly tasty and deliver huge amount of nutrients to our bodies. Can something beat that? This time I've got for you a raspberry smoothie. Delicious!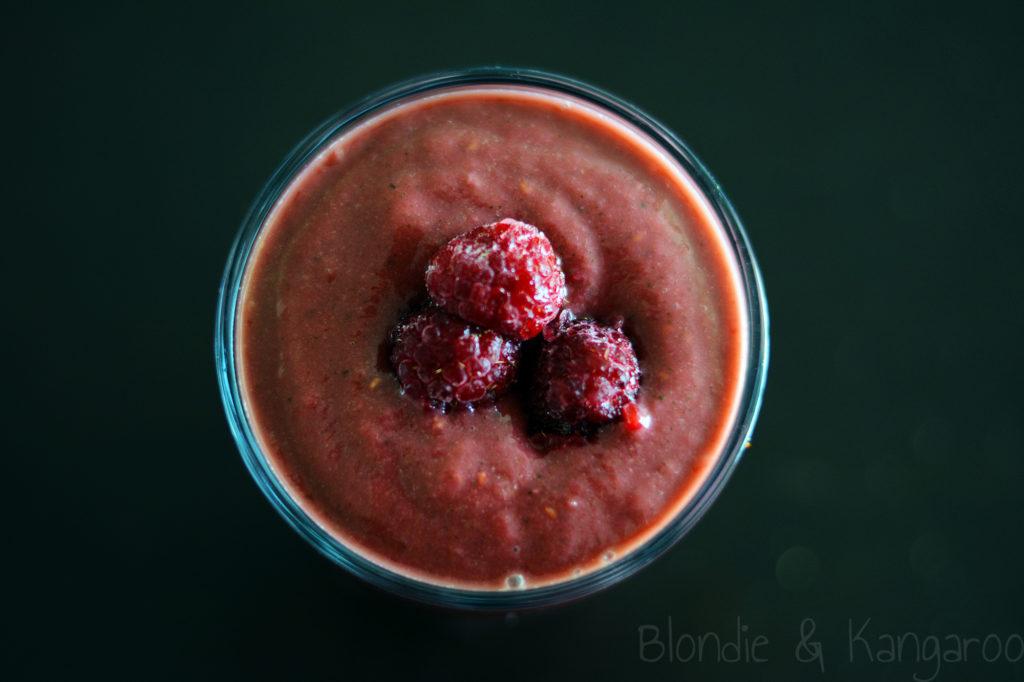 Ingredients:
1 cup frozen raspberries
handful of parsley
1/2 avocado
1/2 cup coconut water
1 orange
Directions:
Place all ingredients into the blender and whiz until creamy.