Looking for some wonderful inspiration for delicious and quick dinner? This pistachio mint pesto pasta with veggies takes just a few minutes to prepare and is full of amazing flavour! And now you can't say you don't have time for cooking dinner 😉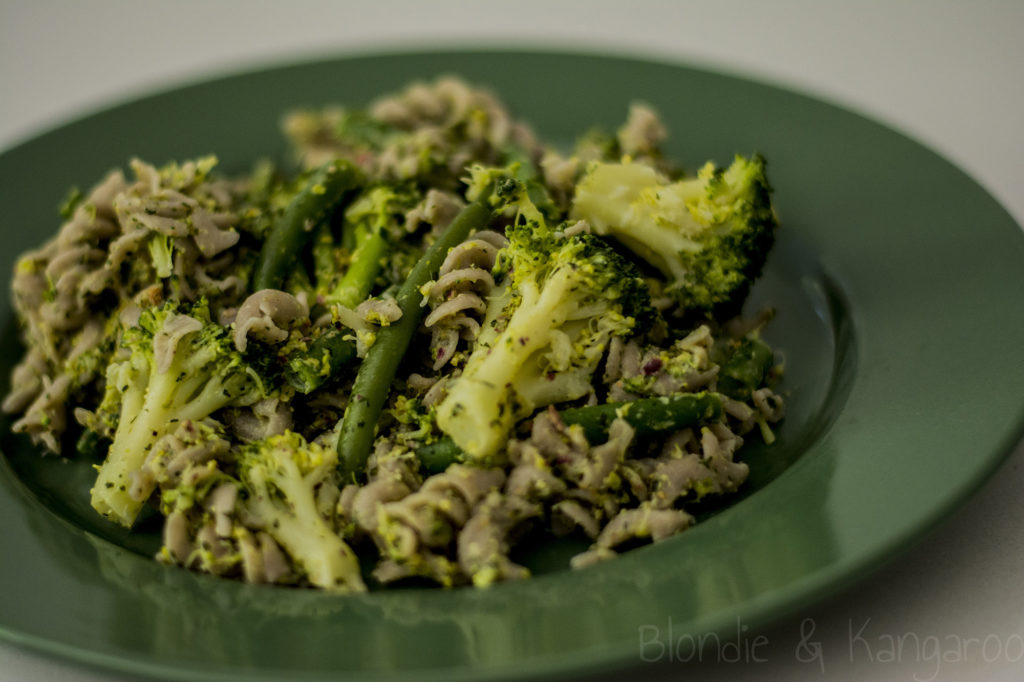 Servings: 2
Ingredients:
200 g pasta (I used buckwheat pasta)
1/3 cup pistachio mist pesto (from this recipe)
4 tbsp water
100 g frozen green beans
100 g frozen broccoli
Directions:
Cook pasta, green beans and broccoli following packet instructions.
Toss the cooked pasta and vegetables in a bowl with the pesto and 4 tablespoons of water.
Enjoy!