One of our favourite sides for bbq is kale salad. Every time I'm preparing it, I wonder if it will be enough for everybody, because it always disappears so quickly. And on top of that, kale salad tastes really good, and even those who are sceptic about healthy eating love it.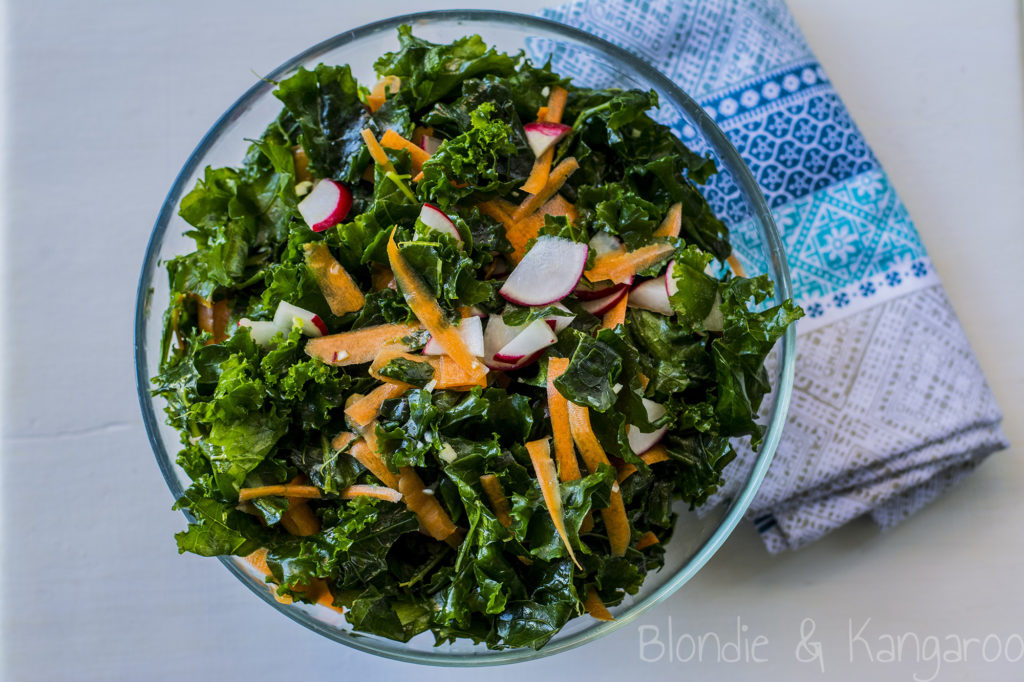 Ingredients:
210 g kale
1 large clove garlic, minced
2 tbsp extra virgin olive oil
juice from 1/2 lemon
1 large carrot
3 large radishes
salt, pepper to taste
Directions:
Wash and dry all veggies.
Strip the leaves from the kale stems and chop into smaller pieces.
Shave the carrot into long, thin ribbons using a peeler.
Cut radishes into squares.
Place all veggies in a bigger bowl.
In a glass combine garlic, olive oil, lemon juice, salt and pepper.
Pour it over the veggies.
Massage the dressing into the kale and rest of the vegetables with your hands.
Keep salad in the fridge.
Enjoy!