Pumpkin is still in season so what could be better than using this lovely veggie in your brekkie? This time I have for you a beautiful smoothie packed with a huge number of vitamins. It's not only refreshing but also sweet. Thanks to natural sweetness coming from pumpkin, blueberries, coconut water and spices, there is no need to add any sugar.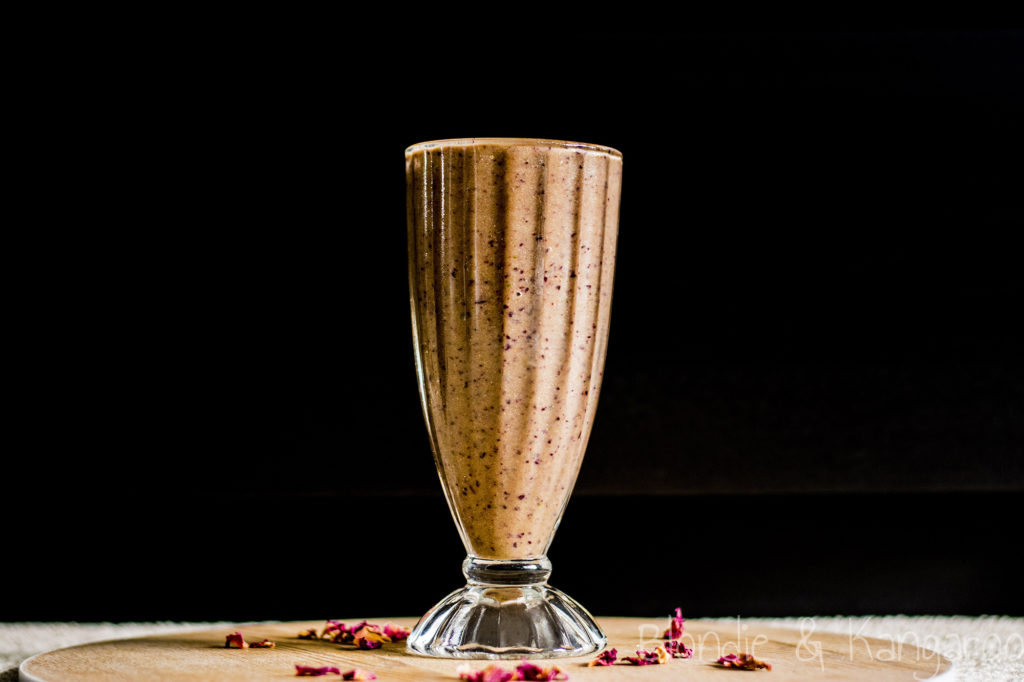 Servings: 2
Ingredients:
1/2 avocado
3/4 cup pumpkin
220 g zucchini
150 g frozen blueberries
11/2 cup coconut water
1 tsp cinnamon
1/4 tsp cardamom
1/8 tsp nutmeg
1/8 tsp turmeric
50 g parsley
10 g fresh ginger
Directions:
Whiz all ingredients in the blender until smooth and creamy.
Enjoy!