Recently in terms of recipes the blog got a little bit rusty. It doesn't mean my kitchen was collecting dust all that time. There were lots of culinary experiments and I can't wait to share them with you. All recipes are quite unique, not boring at all, I promise. To start with I thought it would be a great idea to post some recipe with pumpkin as an ingredient. In Europe this beautiful veggie is in season now. Thankfully in Australia it's grown all year round. Let's begin with pumpkin chocolate fudge recipe. A great substitute for store-bought candies.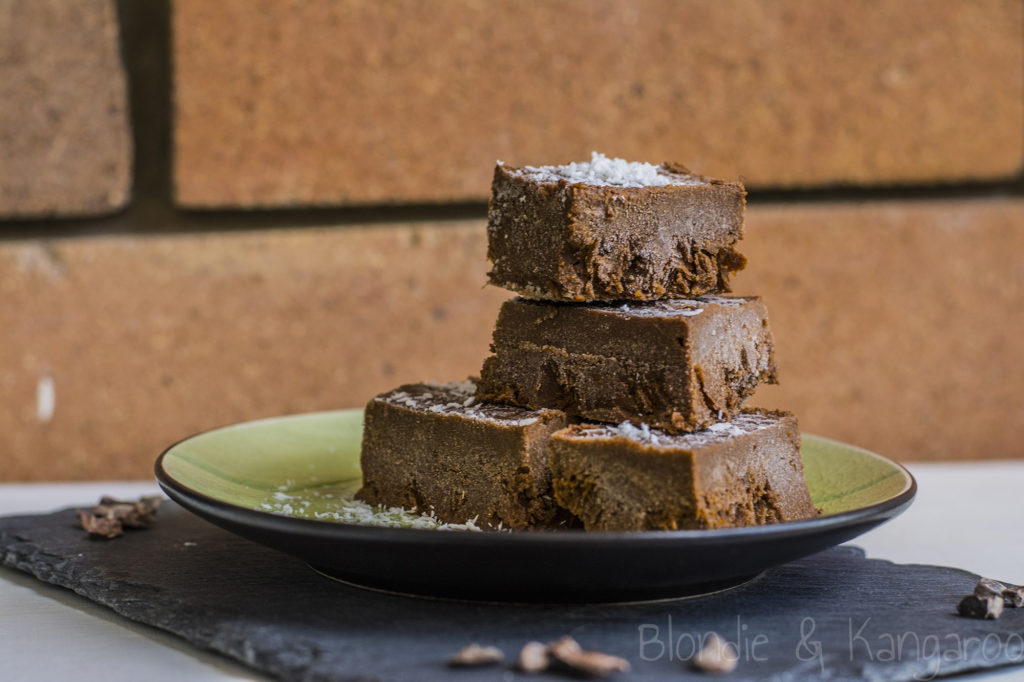 Ingredients:
1 cup baked pumpkin
1/3 cup coconut oil
1/3 cup cacao
5 tbsp honey
1/2 tsp cinnamon
1/4 tsp cardamom
1/8 tsp nutmeg
1/2 cup coconut milk
Directions:
Blend all ingredients until smooth.
Pour into container or moulds and place in the freezer for few hours.
Cut into squares. Store in the freezer.
Enjoy!