I'm well aware that sometimes it's hard to convince people to add a raw beetroot into their meals. Especially smoothies. But you'll never know till you try ; ) I said many times here that it took me a while to get the courage and add the beetroot to my morning smoothie. I haven't regretted it even once. This veggie is now a quite often guest in my kitchen. So, what would you say? Are you brave enough to try it as well? This time my suggestion is to mix it with pumpkin, strawberries, avocado and beautiful spices! Result? Tasty pumpkin beetroot smoothie! Yummy!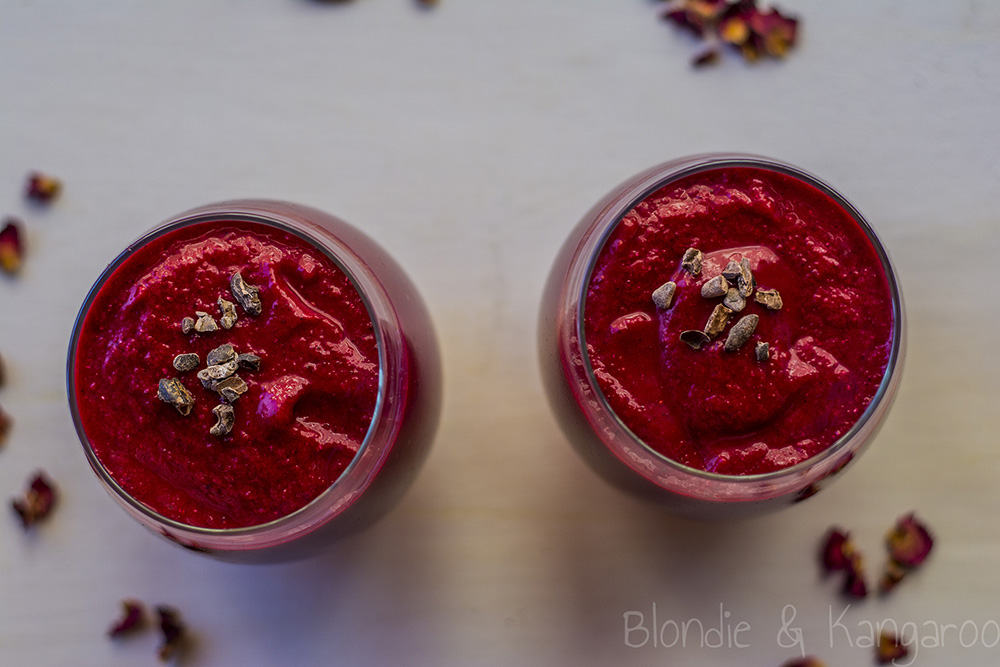 Servings: 2
Ingredients:
15 g ginger
1/2 cup mashed roasted pumpkin
130 g beetroot
160 g frozen strawberries
1 tsp cinnamon
1/4 tsp cardamom
1/4 tsp nutmeg
1 tbsp chia seeds
1 avocado
1 1/2 cup coconut water (or normal, filtered water)
1 medium carrot
Directions:
Whiz up all ingredients in the blender. Tada! Pumpkin beetroot smoothie ready!
Enjoy!