We fell in love with pesto few good years ago. It's a super simple to make addition, which works well with pasta, pizza, salads, meat and even sandwiches. Basil pesto is the most popular one. However, I've got for you a totally different combination. How about pistachio mint pesto? We love it 🙂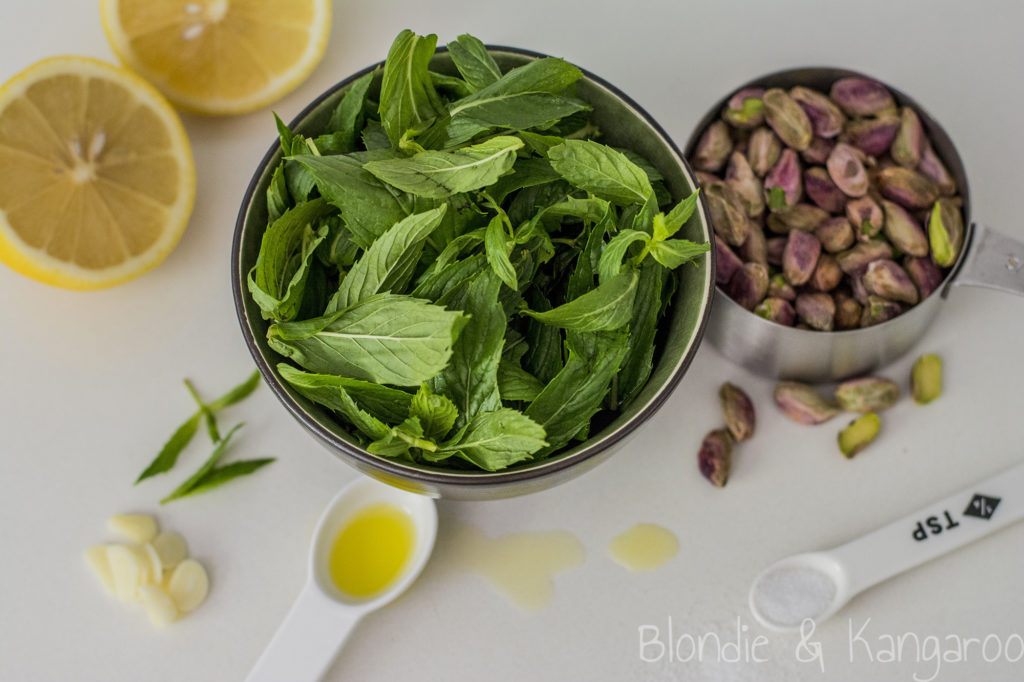 Ingredients:
1 cup fresh mint leaves
3/4 cup pistachios
1/4 tsp salt
1/4 tsp pepper
1/4 cup extra virgin olive oil
1/4 cup lemon juice
1 clove garlic
Directions:
Blend all ingredients until smooth.