Healthy chicken nuggets, popular fast food, in a new form! You can eat them without any guilt. Whaaat? Well, first of all, they are being baked, not deep fried, how it's usually done. Additionally, they are coated with flaxseeds and sesame. That makes them perfect for people who can't eat gluten. And don't worry, even the biggest fans of fast foods will love them!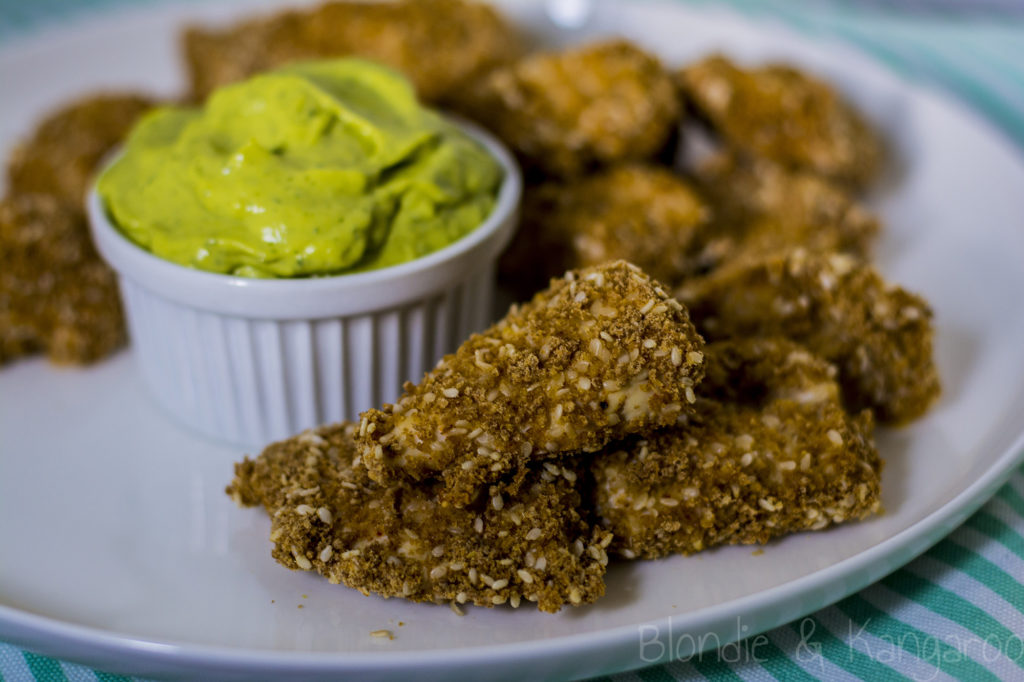 Servings: 3
Ingredients:
2 large chicken breasts
¾ cup ground flaxseed
½ cup sesame seeds
1 large egg
1 tsp paprika
salt, pepper
Directions:
Preheat the oven to 200°C and line a baking tray with baking paper.
In a bowl whisk the egg.
Place flaxseed and sesame seeds on a large plate.
Cut chicken into small pieces. Mix with paprika, salt and pepper.
One-by-one, drop chicken into the egg and then toss in the flaxseed mixture until fully coated.
Transfer to a baking tray and bake for 30 minutes.
Serve with a sauce (we love eating them with guacamole and sweet potato chips – from this recipe).
Enjoy!