Not that long ago, before I've been diagnosed with autoimmune disease, one of my passions was baking sweets, especially cakes and cupcakes. The additional fun was to decorate them. And apparently, I was quite good in it 😉 When my health started going south, I had to look for a reliable information how to put it back on proper tracks. Changing my eating habits was one of the most important things. I had to say my goodbyes to all sweets containing refined sugar. With time though, I've learnt how to use healthy replacements and started experimenting in my kitchen. Chocolate cupcakes were one of my first experimental creations I've managed to make. In addition, very successful 🙂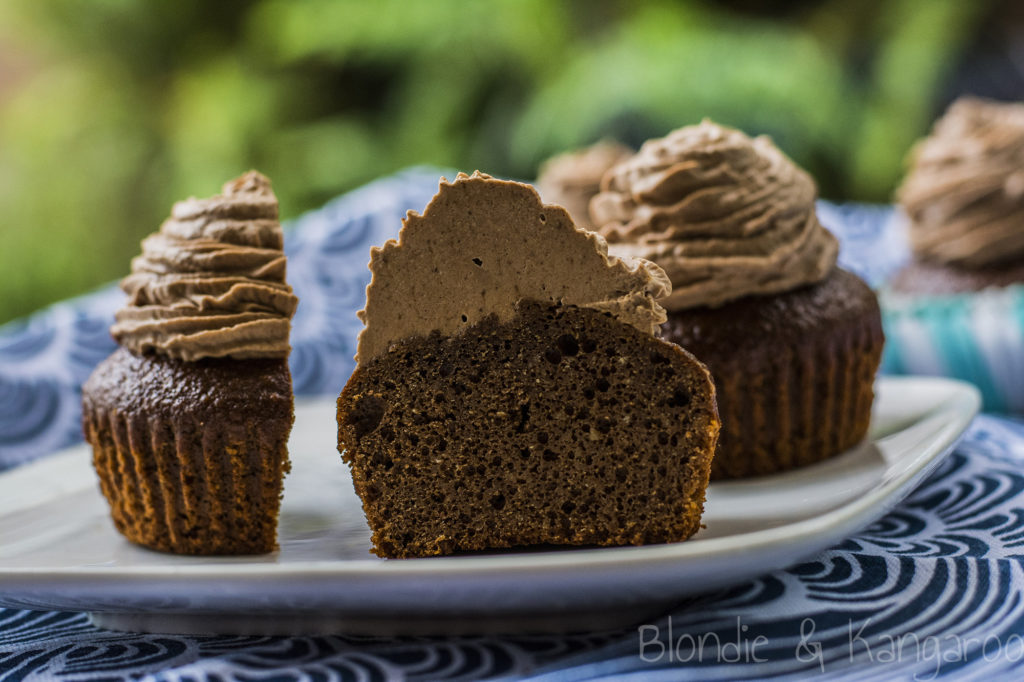 Servings: 12
Ingredients:
11/2 cup almond flour
1/2 cup arrowroot, or tapioca flour
1/2 cup cacao
1 tsp baking powder
1/3 cup coconut oil, melted
1/2 cup rice malt syrup (you can use honey or maple syrup instead)
4 eggs
1 tsp vanilla extract
Frosting:
1 can coconut cream (400 ml), place can of coconut cream in the fridge upside down for 24 hours
2 tbsp cacao
3 tbsp rice malt syrup (you can use honey or maple syrup instead)
Directions:
Preheat the oven to 180°C (or 350°F).
In a bowl combine the almond flour, arrowroot, cacao, baking powder.
In a separate bowl, mix the eggs, coconut oil, rice malt syrup and vanilla extract.
Add the dry ingredients to the wet and mix to combine.
Line a cupcake tin with paper liners.
Spoon the cupcake batter into each cupcake liner (about 2/3 full).
Bake for 25 minutes.
Remove cupcakes from the oven and allow to cool completely before frosting.
Take the coconut cream out of the fridge, flip it over and remove the lid.
Pour the liquid into a glass jar and store in the fridge(you can use it for a smoothie)
Gently scoop out the coconut fat, placing it in the bowl.
Using a mixer, whip the coconut cream with the rest of ingredients until light and fluffy.
Frost cupcakes as desired and serve.
Store in the fridge.
Enjoy!