Do you like grapefruits? I personally love them. I could eat these fruits over and over. In desserts, smoothies, salads, teas or even the fruit on its own as a healthy snack. This time I decided to throw it into my brekkie. A tart-sweet smoothie packed with a huge amount of vitamin C and fibre stole my heart. Not to mention it hydrated my body very well after a good night sleep and the refreshing flavour woke me up even better than a cup of coffee in the morning.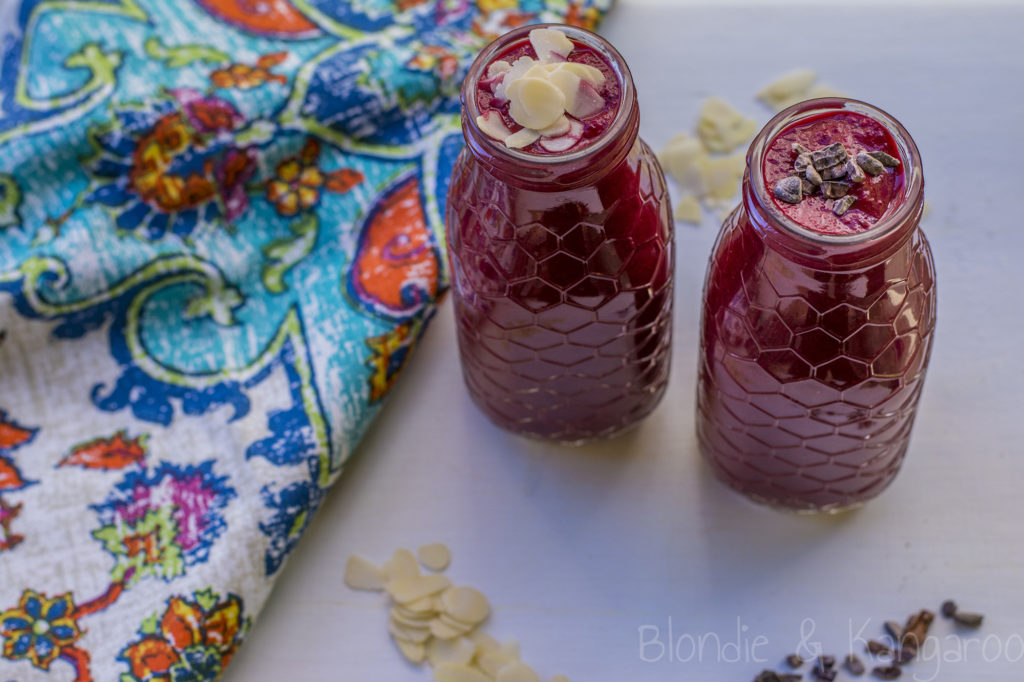 Servings: 2
Ingredients:
1 yellow grapefruit
1 cup baked pumpkin puree
110 g beetroot
1 tsp cinnamon
1/8 tsp nutmeg
1/4 tsp cardamom
1/8 tsp turmeric
1 tsp cacao
1 tbsp tahini
1 cup coconut water (or filtered water)
100 g strawberries (fresh or frozen)
handful parsley
Directions:
Blend all ingredients till smooth. Voila!