Meatballs with veggies are an amazing way of hiding healthy ingredients, which usually aren't on the favourite list of your lil' ones (well sometimes even these big ones too 🙂 ). It is also a great idea for increasing the amount of vegetables in your diet. Beef meatballs with zucchini from this recipe, can be served with roasted sweet potatoes and salad. They also go well with baked cabbage. There you go – lunch/dinner ready! Yummy!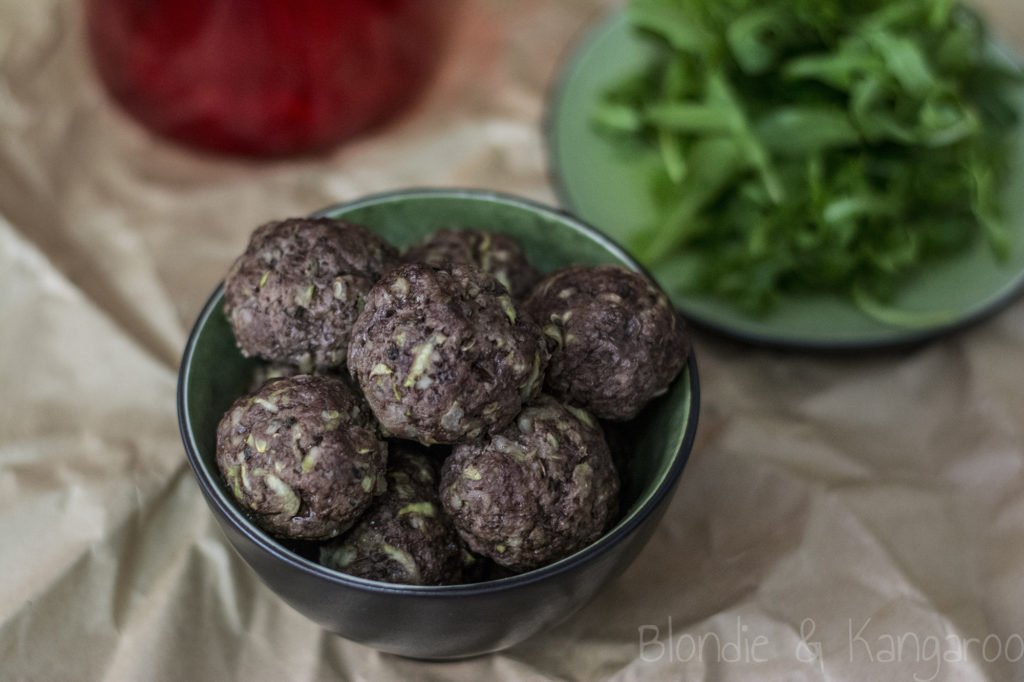 Servings: 8
Ingredients:
1 big zucchini, grated
1 kg ground beef
zest of 1 lemon
2 tsp oregano
2 cloves garlic, minced
1 tsp basil
1 tsp ground paprika
salt and pepper
Directions:
Preheat the oven to 190°C.
Add all ingredients into a large mixing bowl and roll into balls.
Transfer to a baking tray, covered with baking paper.
Bake for 30 min.
Serve with your favourite salad.
Enjoy!