After a successful experiment with chocolate orange porridge, my Porridge Monster asked me to create a new flavour with cacao in role. But… that wasn't the only requirement. Dried plums have been pointed as a second ingredient. So, let's do it! Recipe below 🙂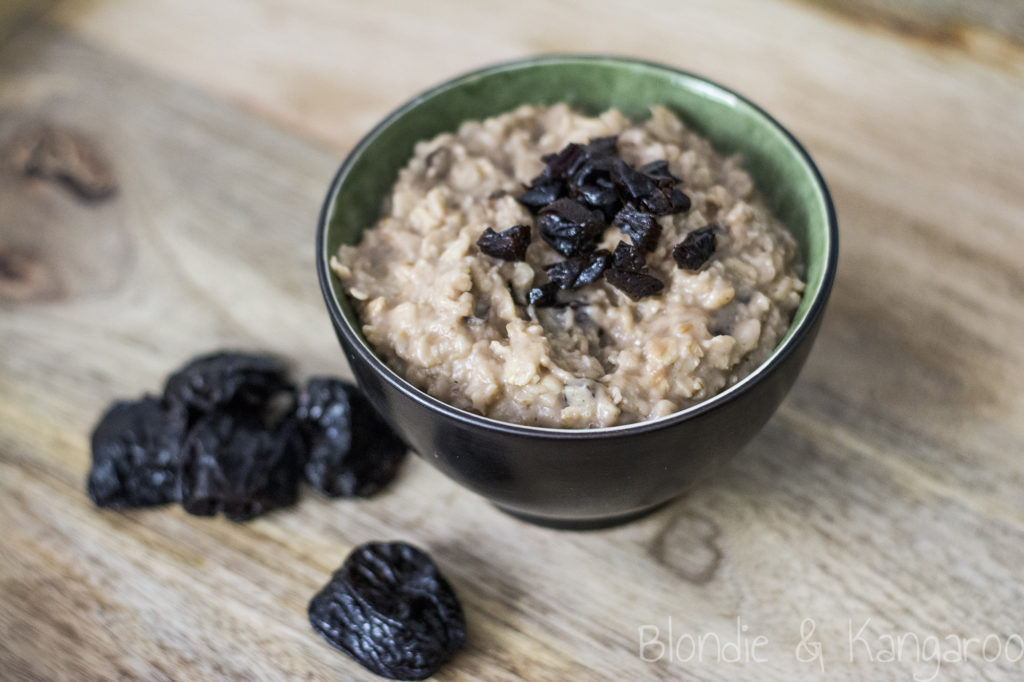 Servings: 2
Ingredients:
3/4 cup rolled oats
15 g dried plums, chopped
1 1/2 cup milk (I used almond milk)
1 tsp cacao
Directions:
Put all ingredients into the saucepan.
Bring to the boil, then lower heat and cook until oats are soft (around 10 minutes).
Transfer to the bowl and top with small pieces of chopped plum.
Enjoy!