How about starting a day with a taste of chocolate? And maybe add a porridge there too? Why not! That was my goal when making this brekkie for my other half, who loves porridges. I've grabbed an orange in a process. Result – super yummy. Reaction of my other half – bowl emptied in no time and huge smile on his face when asking for more.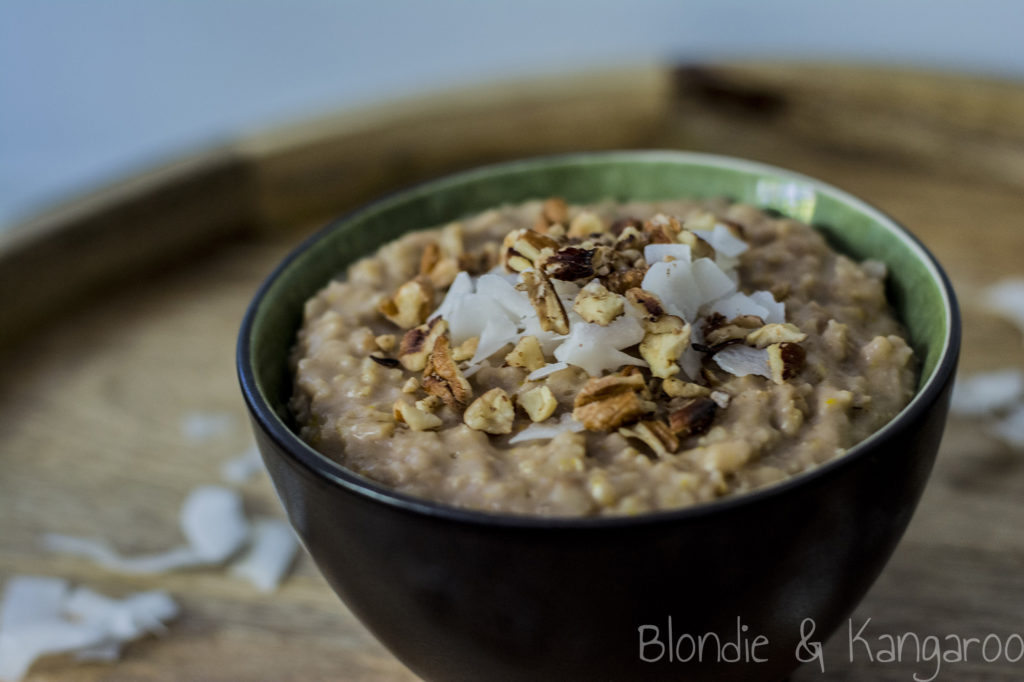 Servings: 2
Ingredients:
2/3 cup rolled oats
1 2/3 cup milk (I used almond milk)
Zest from 1/2 orange
1 tsp cacao
1 tsp rice malt syrup (you can use honey or maple syrup instead)
Toppings: nuts, coconut flakes
Directions:
In a saucepan cook all ingredients over a medium heat for 10-15 minutes.
Remember to stir the porridge from time to time to prevent burning.
Transfer to the bowl.
Top with your favourite nuts and coconut flakes.
Enjoy!