Looking for warming breakfast for colder morning? Carrot porridge will be ideal for you. Aromatic and nourishing meal is one of the best thing that can happen to you in the morning. Thanks to the carrot and a pinch of cinammon the porridge is sweet enough and does not require any additional sweetnes. Finish with favourite nuts and voila!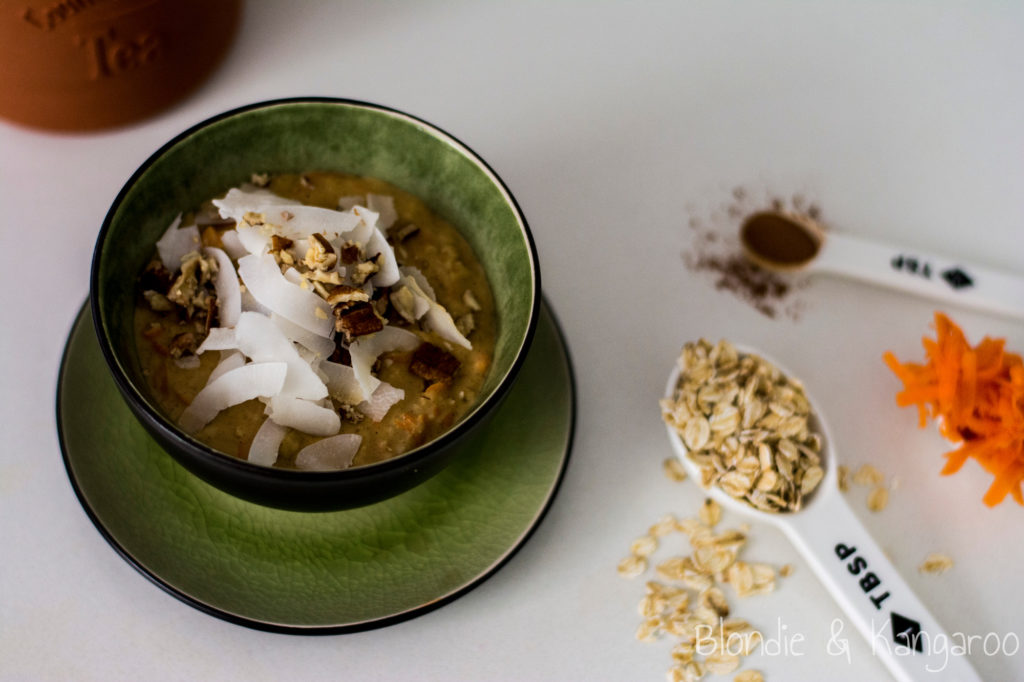 Servings: 1
Ingredients
1⁄2 cup rolled oats
11⁄3 cup milk (I used almond milk)
1⁄3 cup grated carrot
1⁄2 tsp cinnamon
toppings: Pecans, coconut flakes
Directions
In a small saucepan, combine all ingredients (except pecans and coconut flakes). Simmer, stirring frequently until oats get soft (10-15 min). Place the porridge in a bowl. Serve up with pecans and coconut flakes.
Enjoy!