Basil pesto is one of the most popular additions to pasta. Preparation takes only few minutes. It's so easy to make that even the biggest rookie can handle the cooking. It is a no-brainer that a fresh home-made pesto is much better than a store-bought one. Moreover… it freezes very well! It's good to have a batch of it, stashed for a busy day 😉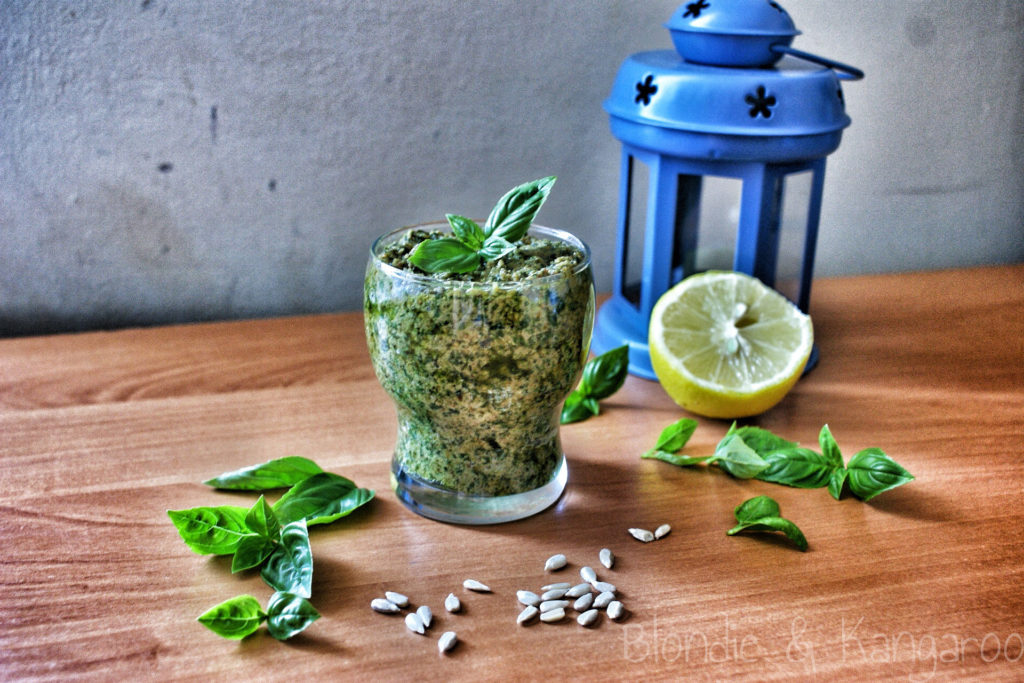 Ingredients:
2 cups fresh basil
50 g pine nuts
50 g sunflower seeds
1 clove garlic
juice from 1/2 lemon
1/4 cup olive oil
1/4 tsp salt
pinch pepper
Directions:
Toast pine nuts and sunflower seeds on frying pan until golden.
Blend all ingredients in food processor or high-speed blender until smooth.