Uluru, the Aboriginal sacred sandstone rock formation, was on our list of places to see from the day one after we moved to Australia. Unfortunately, the distance between Sydney and Ayers Rock is quite significant, some 2000km by plane and almost 3000km by car. Airline tickets aren't the cheapest and were rather discouraging. But when good opportunity arose we couldn't say no to it. To be honest the trip wasn't placed at the best time for us, 2 days after coming back from outback we were meant to fly to Poland, where we wanted to spend next 3 months preparing for our wedding. We had to plan everything in turbo mode, and packing was such hectic that we ended up repacking way too many times if you ask me. Additionally, even after flying to Poland we were finding red dust everywhere. But it was all well worth it and we are glad we made this crazy decision.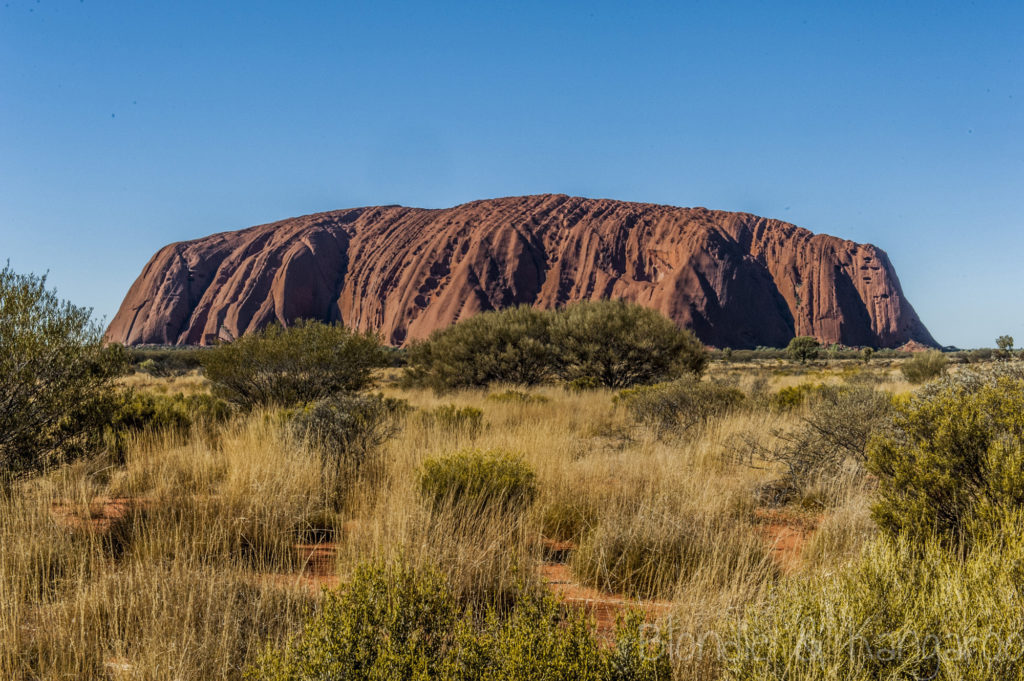 Let's start from the beginning ; ) We've visited the Aussie outback between May and June, which marks one of the best periods to see it. Why you ask, well because the temperature is around 20s during the day and drops to maybe 3 during the night. This means that trails remain open throughout the day and flies aren't that burdensome compared to the hot days. We didn't even need fly nets, which are a MUST when the temperature is high.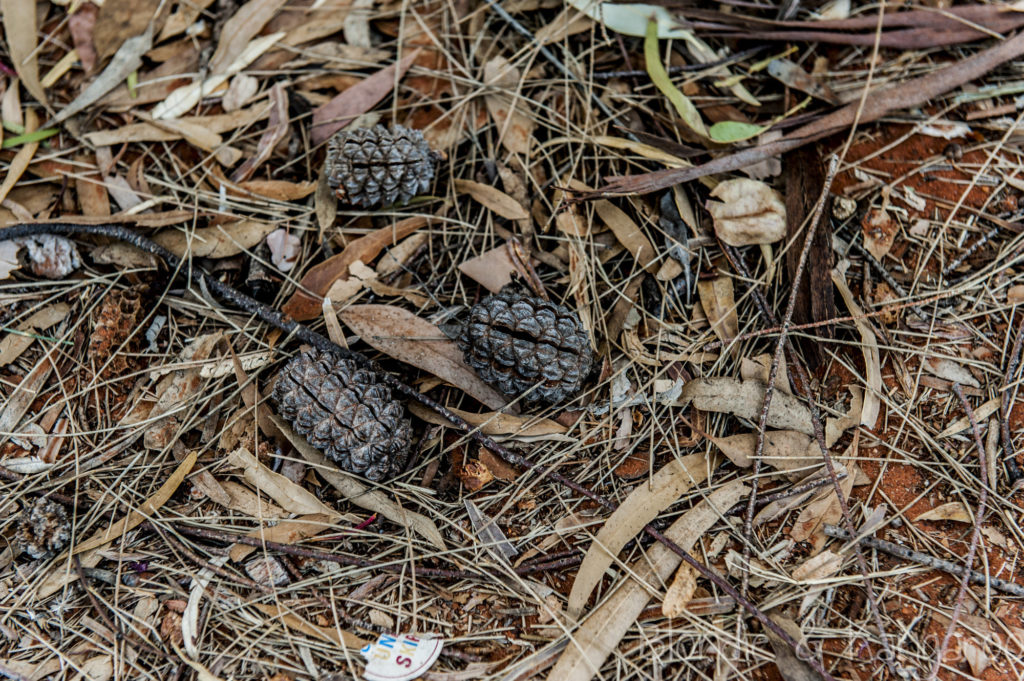 What surprised us the most right after landing in Ayers Rock, was the amount of flora around. The desert seemed to be greener than red. This was definitely not a picture we had in our minds before coming here. But don't think we were disappointed, that didn't even cross our minds. Landscape was just amazing. The red sand contrasting with yellow-green grass and bushes was creating an amazing picturesque view. It was a truly breathtaking and unique experience.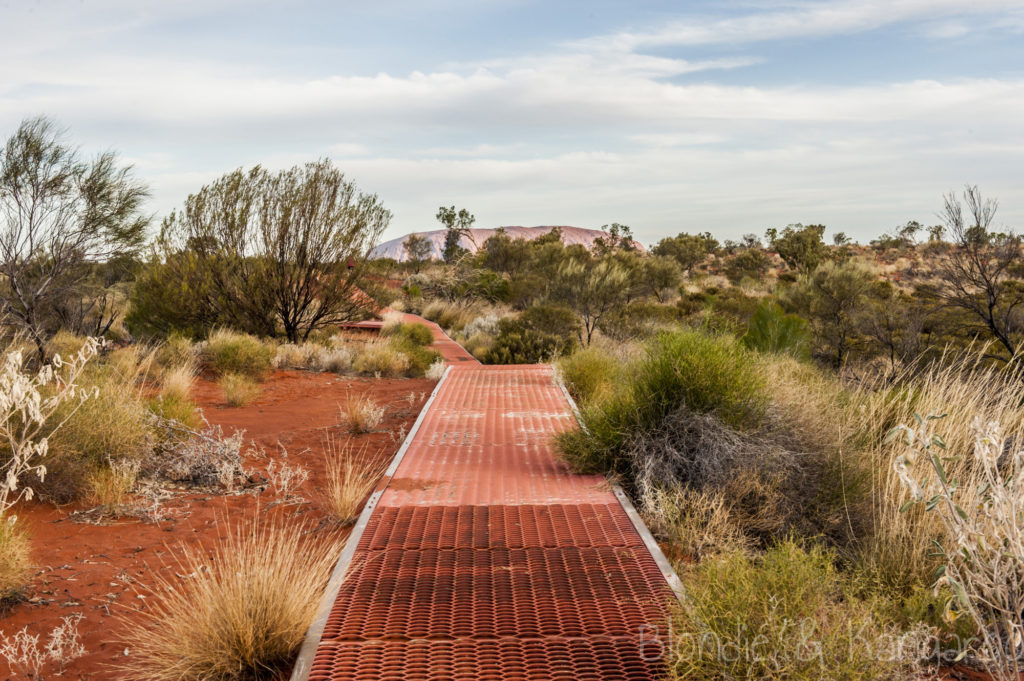 Our trip schedule was rather tight and divided to couple parts. The main "base" was Ayers Rock Campground, where we were staying in a small cabin with 2 bedrooms, kitchen and dining space. Bathrooms were outside in a facility shared with other guests of the campground.
After picking up a car and checking in we decided to stroll around the resort and see what it has to offer. Ayers Rock Resort is the only place where one can stay this close to Uluru. Beside campgrounds you can choose from a number of luxury hotel rooms or bungalows. You can think of it as a small town with restaurants, bar, souvenir shops, post office, bank, gas station and one of the most popular Aussie supermarkets called IGA. Not mentioning the biggest luxury which is… a GSM coverage. Can someone ask for more? There is a bottle shop there too, which seems to be hard to find to some people. Of course, we went to check it out, well first we had to find it. Going there be aware that there's limit of alcohol sold per person. Additionally, a proof of staying somewhere in resort is required to buy anything.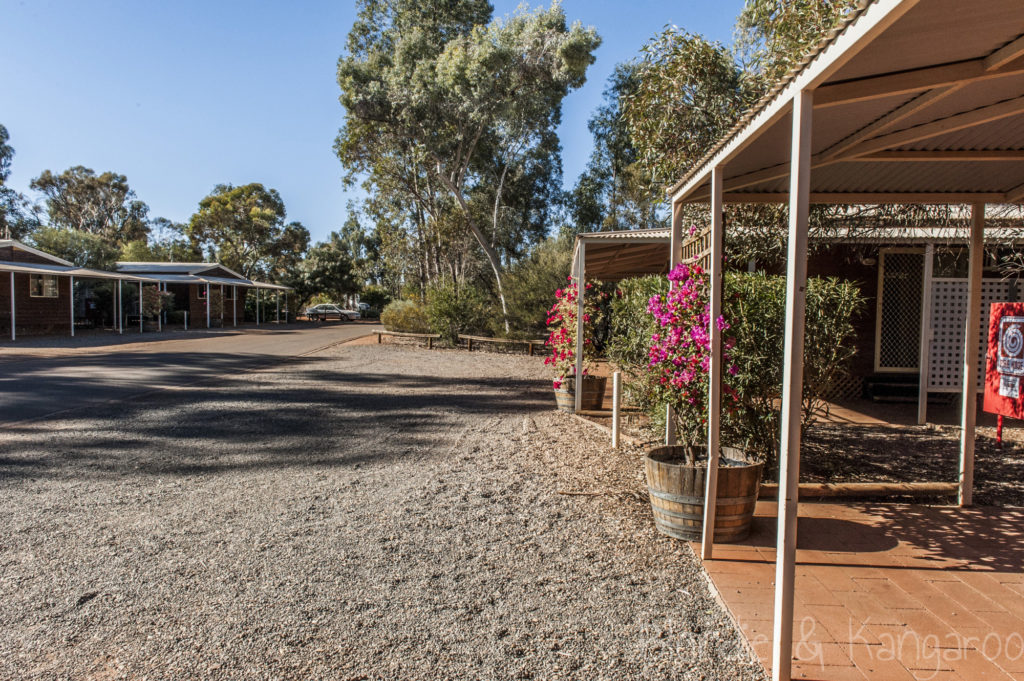 Quick grocery shopping with dinner and we were ready for a walk to the closest viewpoint to watch the sunset. We were expecting it will be amazing, but no one thought it will be even better than we imagined. The view of Uluru in the distance is magical enough on its own, but the setting Sun adds a lot to this picture.
We spent first evening on outback admiring a phenomenal light installation called Field of Light, created by a popular artist Bruno Munro. The installation occupies a lot of space, apparently more than seven football fields. We didn't check that but after seeing this work we can just take their word on that. Lighted up desert looked beautiful accompanied by stars and the Moon. You can see the Field of Light until 31 December 2020 and it is definitely worth it. More info can be found here.
After a marvelous light show it was the time for some good rest. Especially considering that next day we were heading to Kings Canyon. You can read about that journey in next post of series "Uluru and Aussie outback in 5 days" which is coming soon! So stay tuned ; )