Recently the bliss balls recipe is really popular on the blog. You guys encouraged me to do more experiments in the kitchen and try new flavours. While playing with different ingredients I created very refreshing lemon bliss balls. They are really easy to make. All you need is a good quality blender or food processor and few products you probably have in your pantry.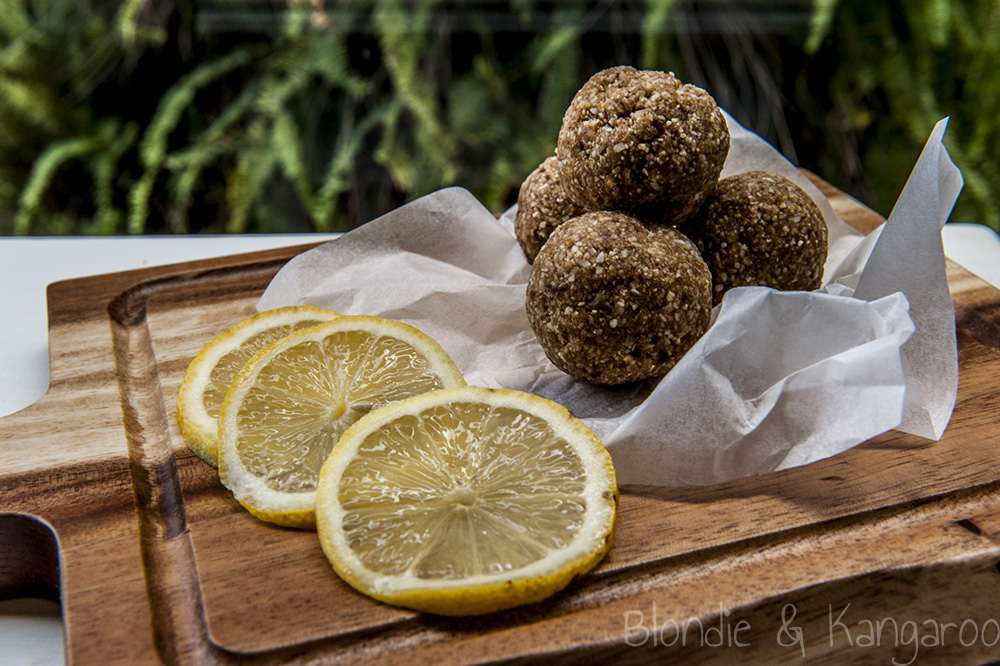 Servings: 9
Ingredients
100 g dates
100 g desiccated coconut
100 g cashews
zest of 1 lemon
1 tbsp lemon juice
Directions
Place all ingredients in a food processor or high-speed blender. Process until nuts are finely chopped and the mixture comes together.
Roll the mixture into balls.
Store in the fridge or freeze for later.