Another idea for delicious and warming porridge, this time with pear. And to make it better, it is packed with metabolism boosting spices to set you up in the morning. YUM!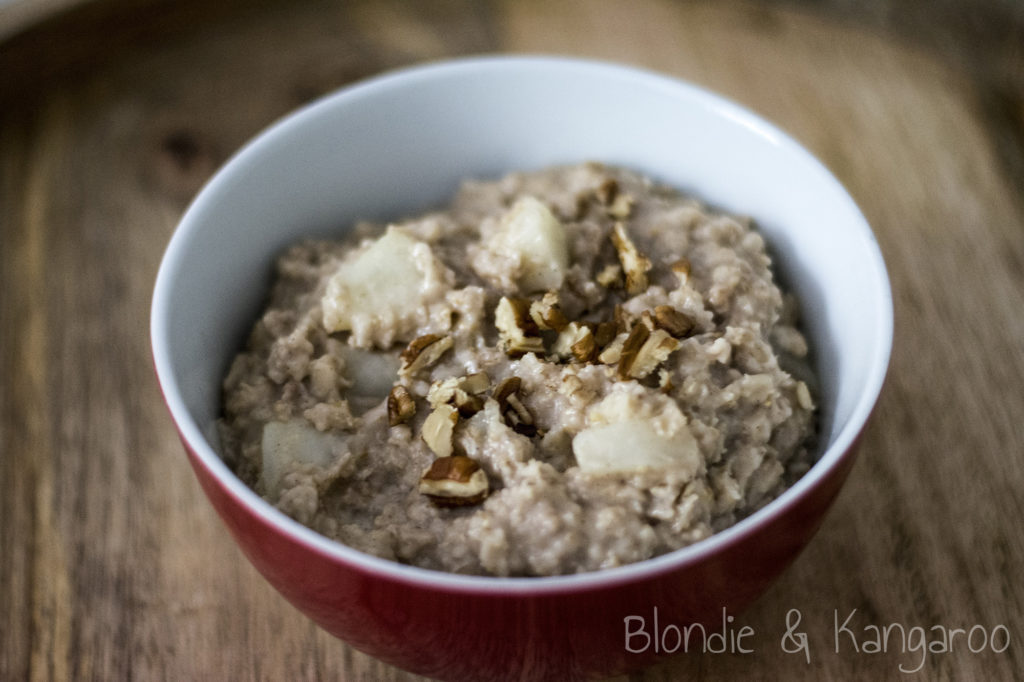 Servings: 2
Ingredients:
3/4 cup rolled oats
11/2 cup milk (I used almond milk)
1 pear
1/8 tsp cardamom
1/4 tsp cinnamon
Directions:
Peal the pear and cut into small cubes.
In a saucepan mix all ingredients and bring to the boil.
Lower the heat and simmer for 15 minutes or until soft.
Pour in the bowl and add your favourite nuts on the top.
Cheers!