Recently everyone from my college class was asked to bring something to eat for the last day of the course. I'm studying nutritional therapies so without a doubt it needed to be super healthy. Of course being me, I've started preparing it in a very last minute. Unfortunately it turned out that my pantry was rather short of ingredients. I found only millet, nuts, milk, flour and desiccated coconut. Result? Healthy rafaello! And on top of that, amazing! Classmates loved it. I was even told that they resemble the real rafaello perfectly. So don't wait, give them a go!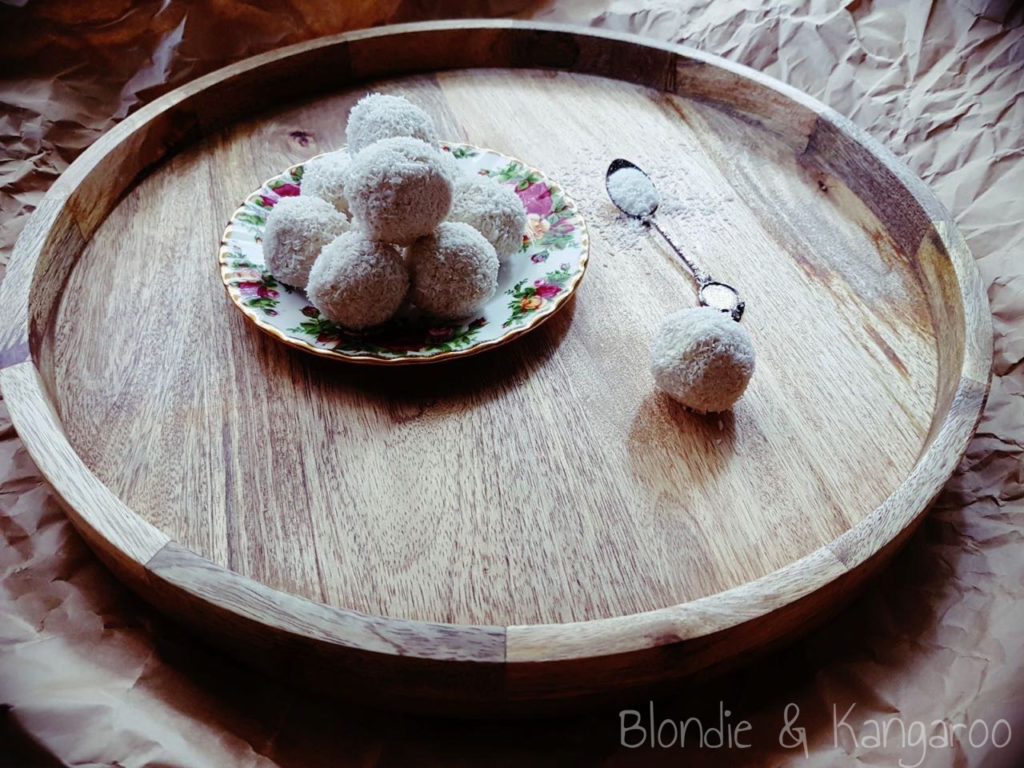 Servings: around 20-24
Ingredients
1/2 cup uncooked hulled millet
1 can coconut milk (400 ml)
1 tsp vanilla extract
11/2 tbsp honey (you can use rice malt syrup or maple syrup instead)
40 g coconut flour
Around 20-24 almonds for the middle (preferable without skin)
1 cup shredded or desiccated coconut, for rolling
Directions:
Soak millet for few hours and then rinse it well.
Add millet and coconut milk to the pan and bring to the boil.
Lower the heat and simmer for 15 minutes.
Remove it from heat and allow to cool. Keep the lid on.
Blend millet, vanilla extract, honey and coconut flour until smooth.
Roll mixture into balls adding one almond in each one of them and coat in shredded coconut.
Refrigerate until firm.
YUM!