Recipe for cashew butter is already on the blog. So, it's finally time for homemade almond butter. I like having it in my pantry as this is a great ingredient for desserts, smoothies, pancakes, dressings and hummus. Also, when I have some week moments for snacking and just can't stay away from the fridge, almond butter and carrot is my first choice. Please, give it a go. It's a really great idea for a smart and healthy snack ; )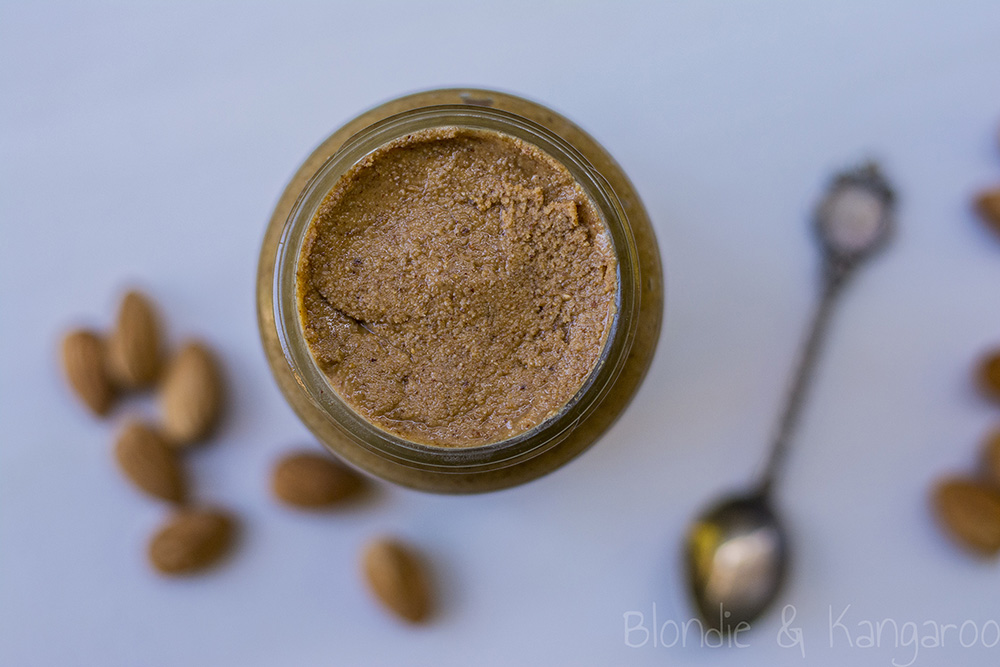 Directions:
Mix almonds in a food processor or high speed blender.
Scrape down the sides and mix again until smooth and creamy.
Place the almond butter in a glass jar and store in the fridge.