I discovered this genius snack during my class about nutrition and healthy food. The recipe for almond chocolate apple snack was given to us by one of my teachers who also was kind enough to let us try it. I just needed one bite and… I felt in love with this apple snack. The preparation is very easy so it appears on the table every time we have guest in our house, stealing their hearts as well. Some of them even said it tastes like Snickers ; ) So what would you say? Will you give it a go?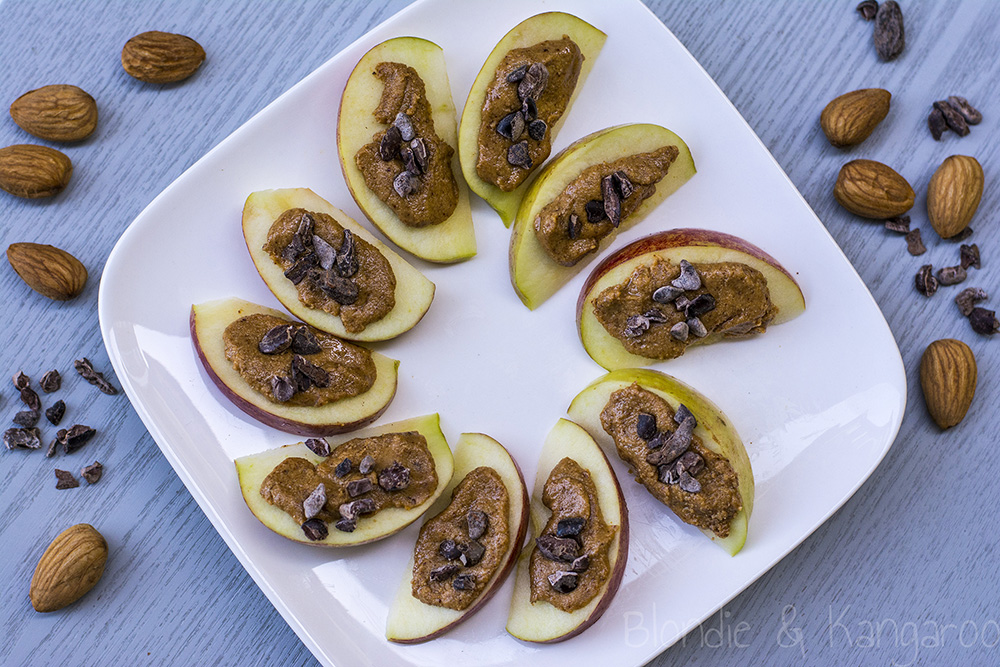 Directions:
Wash and dry the apple and then slice it.
Top apple slices with almond butter.
Sprinkle everything with cacao nibs.
Healthy snack is ready to serve!
Enjoy!