For the last two weeks after the sunset, Sydney is covered with magnificent and magical colours. The city turns into a Wonderland, filled with histories told by lights. Everything, because of the Vivid Festival – the festival of light, music and ideas.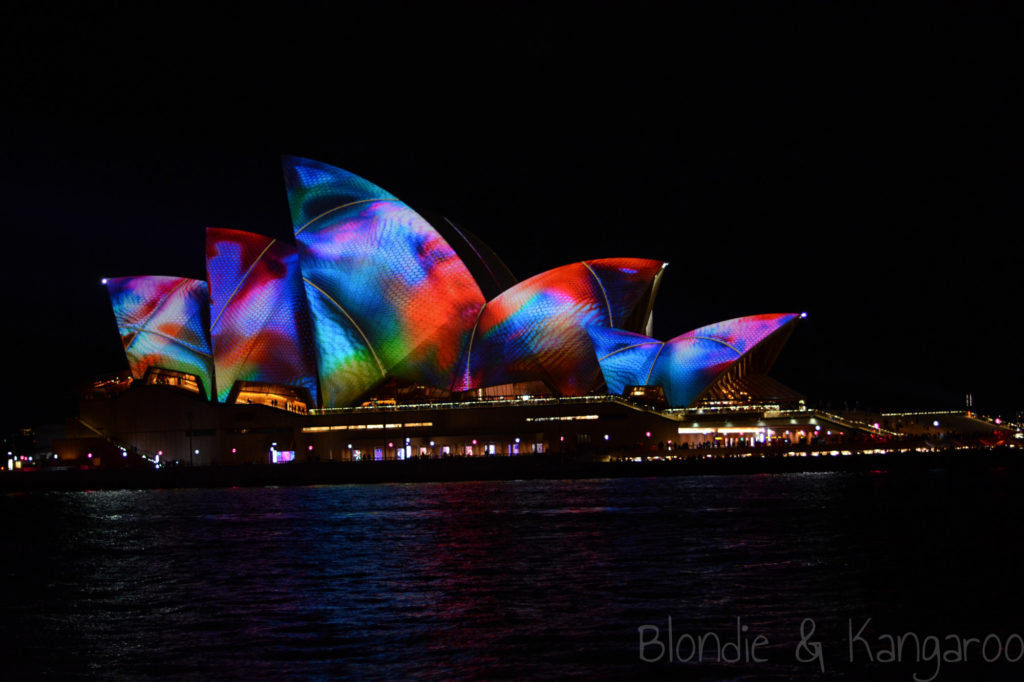 It is one of the largest events taking place in Australia. It lasts for 3 weeks and draws large numbers of tourists from around the world. Last year, Vivid has been visited by 2.3 million people. There's nothing surprising about this, beautiful colours and images presented on or near the most famous Sydney's attractions, make a really incredible impression.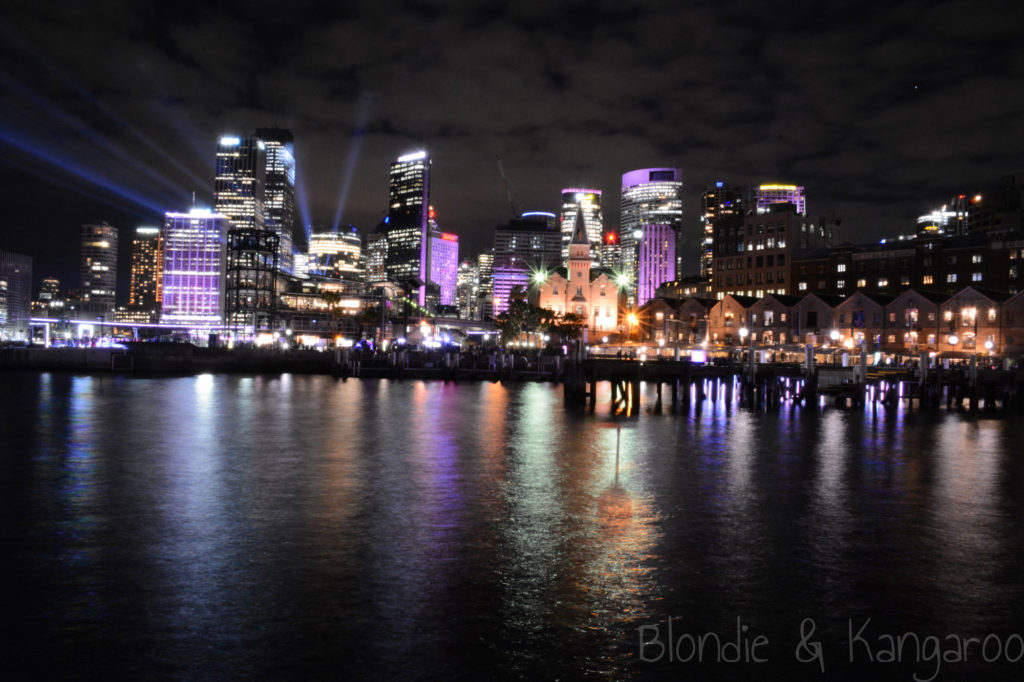 This year the schedule included 400 concerts, 90 light installations and 260 idea sessions. Additionally, there are fireworks shows, interactive exhibitions and boat cruises, which are really popular. During the night, there are countless numbers of ships sailing in the harbour. Some of them serve a dinner or drinks to make the experience even better.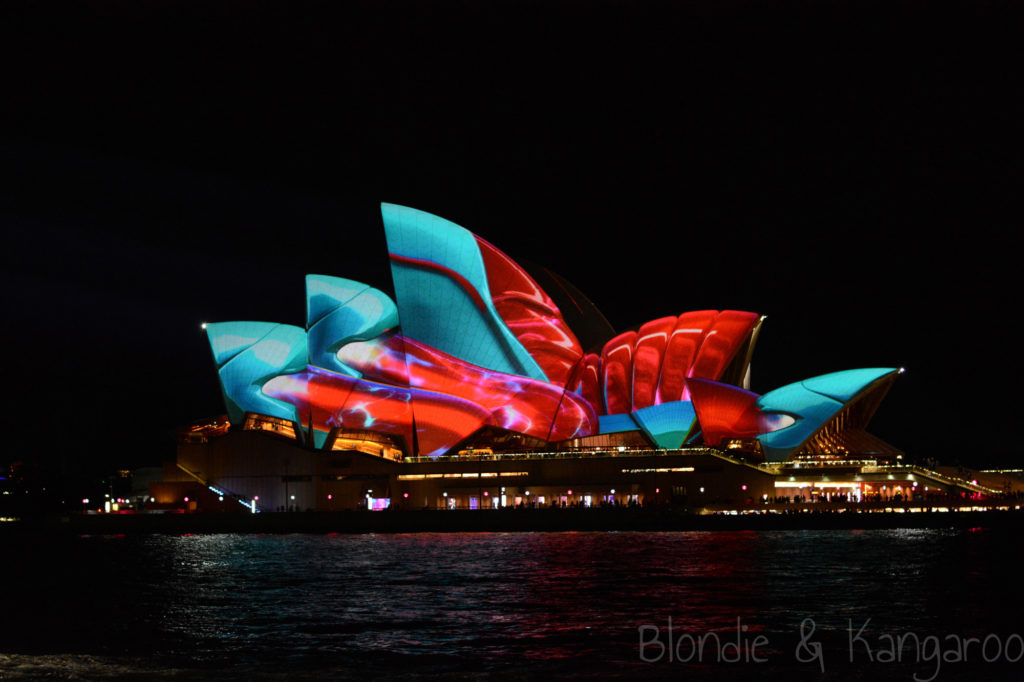 We went to see the Vivid few days ago. In the end, we spent couple of hours there, and still haven't seen every possible attraction. The light and sound show in the botanical garden was our favourite. Right after entering the garden's ground we have noticed beautiful sunflowers, followed by a pair of Kiwi's (New Zealand's) kiwis 😉 All of that led us to a light walk through "Electric Forrest".
Quite interesting show, called "Freedom of Movement", was taking place close to the Harbour Bridge. We've spotted it just by a pure luck. Swings powered with electrical motors were moving silently, a pleasant alternative to ubiquitous noise which our world is filled with.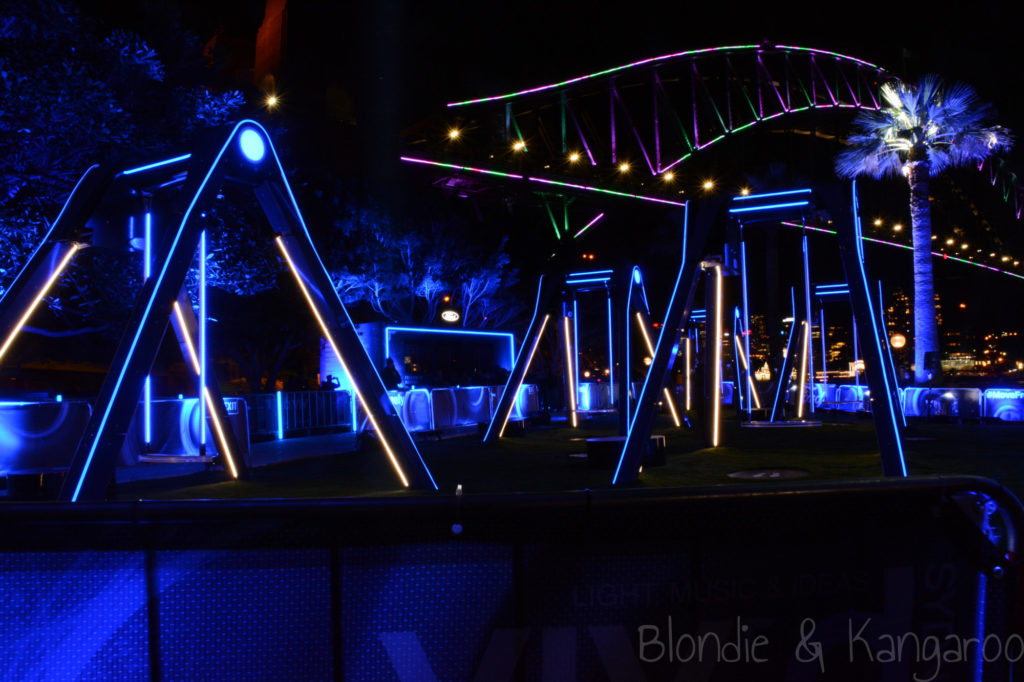 So, what didn't make a great impression on us? The light show on the Opera House. Don't take us wrong, we aren't saying it was bad 😉 It's just… last year's show was so much better. We still remember and are delighted by it. We must say, aboriginal references and pictures presented on Opera left really good impression. And well… everything felt much more connected and well considered.
How was the 2016 Vivid you ask? Here's few pictures to bring back some memories.
Handy tips:
If you have an option… go to Vivid during the week. Weekends are beyond crazy, with ridiculous number of people and it is much harder to enjoy everything.
Bring warm cloths! Aussie winter is not as harsh as Polish one, but still it's good to wear something warm. After sunset, the temperature can go even below 10 degrees.
Check public transport information in advance. Bus stops around Circular Quay close after 5pm, so it is good to have whole trip planned. Ferries are literally full of people, so if you want a spot, come to wharf a little bit earlier.
Vivid starts at 6pm sharp in Circular Quay, Barangaroo and Darling Harbour, and ends at 11pm. As to the rest, 5:30pm is a starting time for Chatswood's show (it lasts until 10:30pm) and Taronga Zoo (that one ends at 9:30pm).
The organisers thought about people with disabilities (of course weekends might be too packed). There are multiple areas easily accessible for people on wheelchairs. Mobility car park spaces and a free shuttle bus is also at your service. You can find more information here.