As some may think, the capital of Australia is not Sydney, this title belongs to located nearby Canberra. Nearby… a 280 km "close" to the south west from the most popular Aussie city. But trust us, in Down Under, this distance is not considered as a large one. Canberra is a new city, built from the scratch one might say. It has been built up because Melbourne and Sydney couldn't come to an agreement in the argument which one should be the capital. The name "Canberra" has been chosen to honour the Aboriginal people and it means "meeting place".
Trip to the capital took us roughly…2 years. Why? Hmmm… most likely because majority of people we were talking to, didn't have any positive reviews about it. The most common comment was that Canberra is boring and vague with not many attractions, and what follows, not many places to see, and after sunset it turns into a ghost city. We can relate to the last bit. Maybe not immediately after sunset though. However, compared to Sydney or other cities we have visited, it was going quiet quite fast.
Let's start at the beginning. We went to Canberra kinda spontaneously. Not much of planning or prepping. Our friends were visiting their family there, and we used this opportunity. If it wasn't that, Canberra would remain unvisited by us until today. And to be honest that would be a shame.
Right after crossing the border of city we felt really good. The landscape seemed bit more Polish than Australian. And it shouldn't be a surprise when we say, we do miss Poland. We started our sightseeing with the Commonwealth of Australia Parliament House, built on a top of the Capital Hill. It made a really positive impression on us. By looking on it, you can have a feeling that it really is looking after the whole city. Maybe the interior isn't anything special, just another parliament building, but then we went outside, on the huge roof terrace, from which a whole city is visible. This really was something worth seeing. The Parliament House can be visited for free every day, excluding Christmas day. Even 40 mins trips with guide are free. Before you are allowed to enter the building, you need to go through a security check, so better double check if for example you still don't have that new kitchen knife in your bag [cheers to Karolina! 🙂 ].
The next place on our list was a long walk alongside lake Burley Griffin, which is located in the centre of the capital. This is an artificial lake, but in our opinion, it looks really nice and was neatly designed (like a whole city btw). The lake is surrounded with numbers of bicycle paths and parks, which for me, a fan of riding a bicycle, would be a perfect place for spending free time.
Our long walk ended at Australian War Memorial. It is devoted to soldiers who died during the war. Unfortunately, we reached it around sunset and the museum was already closed. Well that's just one more reason to come back here 😉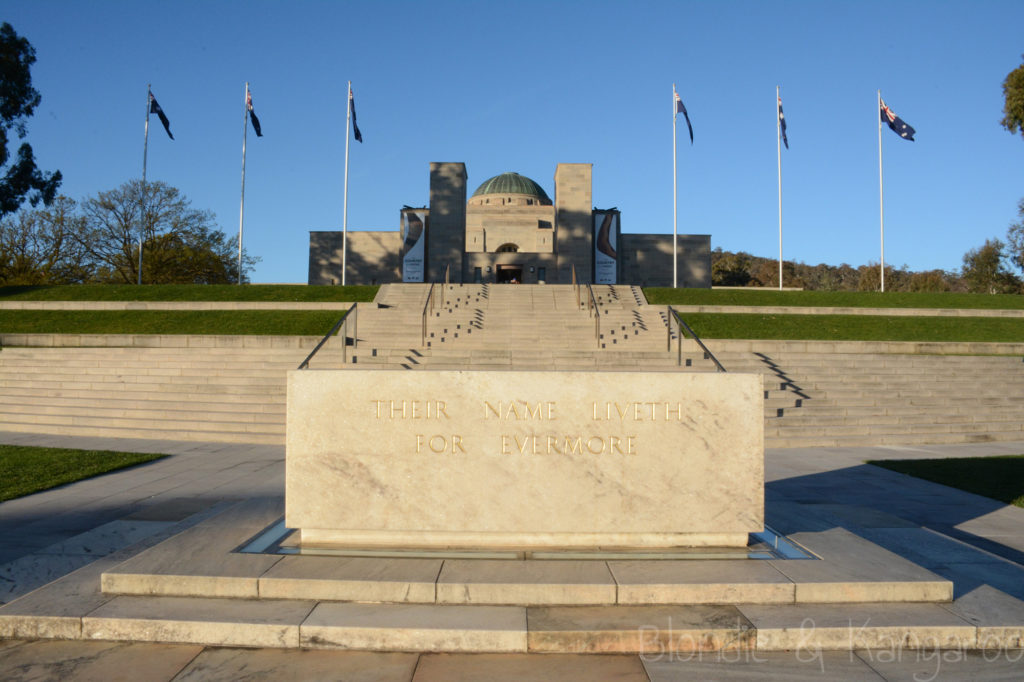 Next day, right in the morning, we went to botanical garden, located near Black Mountain. The garden has charmed us with its variety. It contains almost 6000 species of Australian flora. Entrance and guided walks are free. We loved it so much we could spend a whole day there. As we went to Canberra only for 2 days, we didn't have that time unfortunately.
Our plan was to spend afternoon on Floriade festival. Before going there, we visited Hotel Hotel, a place where you can not only find an accommodation, but also eat delicious food in restaurants and admire some art works. Thanks to its very original interior, this place is often occupied by newly-weds doing their photo sessions.
Few words about Floriade. It is an annual festival of flowers taking place in early Spring in Aussie capital. Beside millions of tulips, daffodils, pansies, daisies and many more flowers, you can find countless stalls with food, souvenirs and exhibitions. There are also many concerts and workshops. What surprised us the most was the performance by Polish dancing group "Wielkopolska". Who would've thought that we will meet fellow countrymen dressed in traditional costumes, dancing Krakowiak.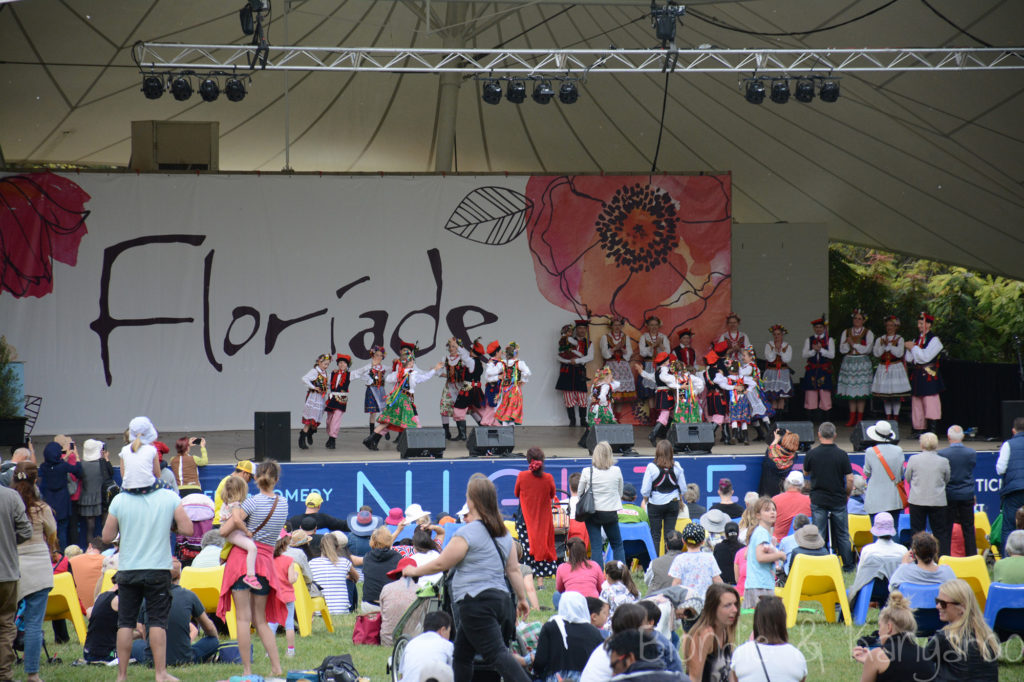 Floriade, according to Aussie press, thanks to its unique atmosphere is an ideal time and place for dates. Kids won't be bored there as well. The festival is full of entertainments for the lil' ones, starting with carousels and ferry wheel all the way to tastings of local honeys and nuts.
So what now? Will we say only positive things about the capital city and encourage everyone to visit it?
Not so fast… Canberra is quite peculiar. Coming here, you feel like it's an architect's wet dream, everything has been planned carefully. Intersections are perfect, roads mostly straight. No place has been left for mess. Even this thing alone is a good reason for visiting it for a couple of days. Yeah, couple of days. Our visit lasted 2 days. It is true we still have missed few places, but mostly museums. We suspect that if we came here for more than a week we would end up simply bored, exactly how our friends said. By coming here for only 2 days we had a really good time in this city and definitely don't regret our trip.
If you are visiting Australia for few weeks, Canberra doesn't have to land on your "must see" list. But if you are coming for longer or living here (especially in Sydney or surroundings), then in our opinion a few days trip to the capital is an awesome idea 🙂