If you're looking for a quick way to have a little bit of tropical vibes in your day, adding a pineapple to your smoothie is the best idea ever! How about trying this time, a smoothie bowl? Ohhh yeah, please! Healthy and full of flavour bowl is fantastic as a brekkie, dessert or even lunch! Nomnomnom! Delish!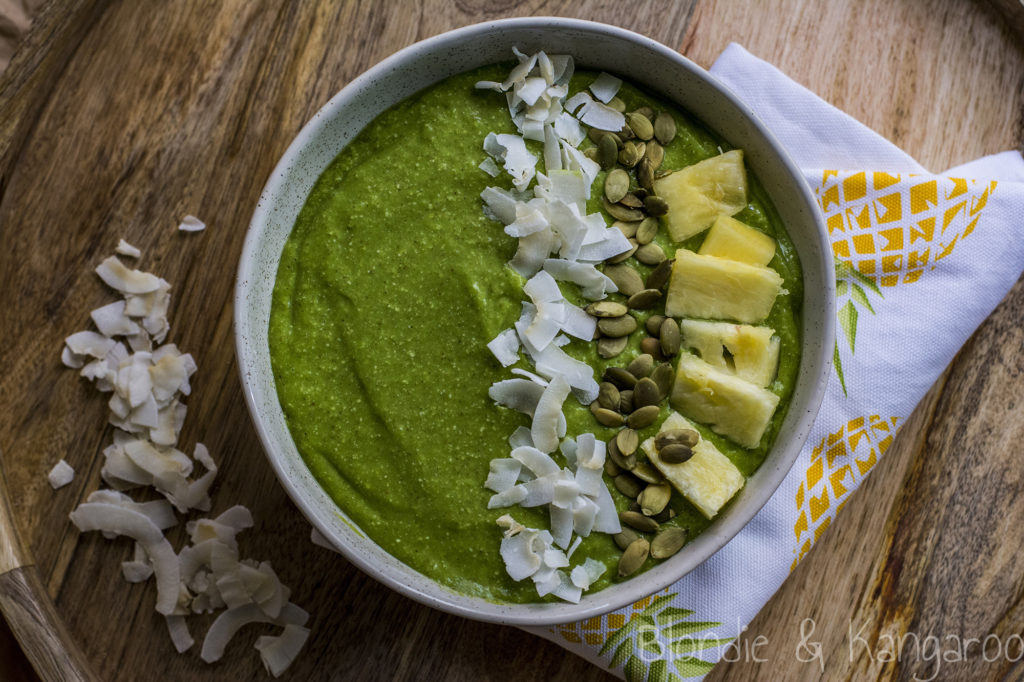 Servings: 2
Ingredients:
300 g frozen pineapple
1/2 cup coconut water
60 g spinach
1 tbsp chia seeds
140 g avocado
15 g fresh mint
1/3 cup shredded coconut
Toppings:
Fresh pineapple, pepitas, coconut flakes.
Directions:
Chuck all the smoothie ingredients into the blender and mix till creamy.
Pour into two bowls and decorate using fresh pineapple, pepitas, coconut flakes.
Yay!