When visiting Australia, it's hard to not include Sydney on a list of places to see. There aren't many people who will say "no" to seeing the most iconic opera house in the world. It's good to remember that Sydney is much more than just a building with really characteristic roof. The city also has an amazing harbour, beautiful beaches, picturesque parks, amazing cafes, phenomenal festivals and cultural diversity not found anywhere else. It's not surprising this is the most frequently visited city in whole Australia. What's amazing, it's almost impossible to get bored here. So, what is worth seeing from this huge pile of attractions? I'm happy to present a lucky thirteen of things worth doing in Sydney.
13 things to do while visiting Sydney
1. Have a standoff with the Opera House.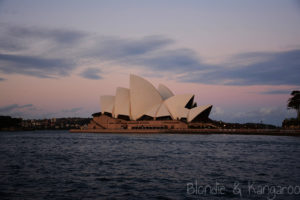 Of course, this list must include the symbol of Sydney and most recognisable attraction swamped with tourists. Crowds or not, it's really worth to take a walk around this famous building and feel its vibe. Located in the heart of Sydney, next to the harbour surrounded by beautiful views, it is a perfect spot to start all trips. For those who wants to know a little bit more about it can feed their curiosity during paid guided trip through its insides. A good alternative is going to a spectacle. Prices start even around 50 AUD.
Did you know that…?
Opera House was designed by Danish architect Jørn Utzon. The construction started in 1959 and was planned to last 3-4 years, with total cost predicted around 7 million Australian Dollars. Unfortunately, due to a number of problems and controversies the building was opened by Queen Elizabeth II in 1973, costing an astronomical figure of 102 million of AUD.
2. Go for a walk in Royal Botanic Garden.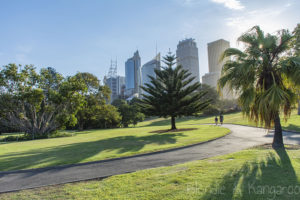 Located next to the Opera House, Royal Botanic Garden is one of the most beautiful places in Sydney. Thirty hectares garden has a lot to offer. Better give yourself a couple of hours to spend here. Apart from fabulous views of Sydney Harbour, the garden is full of different species of flora and some original sculptures. There's a Sydney Tropical Centre, comprising of two green houses. The kingdom of roses, the rosary. Really interesting Herb Garden. Those are the only few of numerous attractions it has to offer. Royal Botanic Garden is also a perfect spot for a picnic and chillout session. During your visit you will most likely encounter newlyweds on their photoshoot. If you're lucky you might also witness an engagement or wedding ceremony.
3. Take a ferry to Manly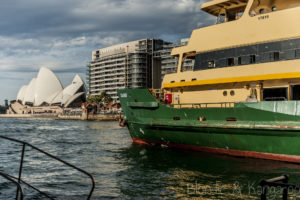 Ferries, beside buses, trams and trains are a typical daily public transport option for many people living in Sydney. They are an amazing choice for a short trip through the harbour. But why ferry to Manly? Well because it's the biggest one and its 30 minutes journey will take you the most interesting parts of harbour. On top of that, Manly is a home for our favourite beach, which you gotta see while visiting Sydney. The suburb by itself is little bit hipster-ish, with heaps of surfers and amazing cafes.
What if you don't have enough time to take a trip to Manly? Well in that case, a shorter trip by ferry to Mosman Bay or Watson Bay is also worth checking out.
4. Walk from Bondi Beach to Coogee Beach.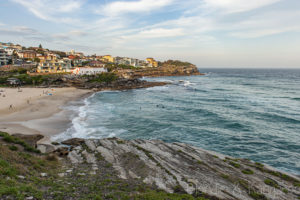 Definitely one of the best walking tracks in Sydney. Some compare it to a walk through paradise. It is 6km long, stretched alongside cliffs with wonderful beaches, parks and playgrounds. More about Bondi Beach to Coogee Beach walk here.
5. Cross Harbour Bridge on foot.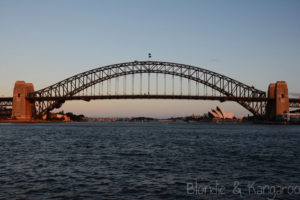 The most recognisable bridge in Australia, Harbour Bridge, or "Coat hanger" how locals use to call it, is an amazing free attraction providing a wonderful spot to admire the beauty of Sydney Harbour. It connects city centre with northern suburbs. The bridge consists of 8 driving lines, 2 train tracks and two pedestrian paths, with one being designated only for walking and the other for those crossing it on bicycle.
For the braver ones, who are not afraid of heights, a company called BridgeClimb organises bridge climbing tours to the very top of it.
Did you know that …?
The maintenance of Harbour Bridge never finishes. 30 000 litres of paint to cover this metal construction with special anti-corrosion layer, and it takes 10 years. This means that the designated team finishes their job just in time to start it from the beginning.
6. Get lost in iconic suburb The Rocks.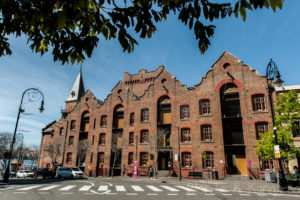 Initially, designated for common people and convicts, today its historical buildings are home to numerous shops, galleries, hotels, restaurants and small museums. Almost every street has an old pub. This suburb is full of surprises, so better be prepared to spend couple of hours here. Especially during weekends when streets are full of market stalls. This is because of the most popular market in Sydney, The Rocks Market, where artisans sell their products, starting with ceramic, jewellery, clothing and finishing with soaps and sweets.
7. Admire panorama of the city from Tower Eye.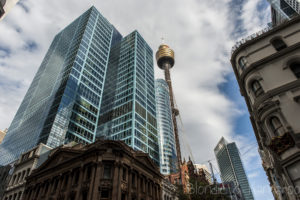 The highest point in the city, Sydney Tower Eye, is one of the most popular attractions, offering a breathtaking panorama of whole city. Of course, you can buy tickets to get to its viewing platform alongside large number of other tourists. We however found a better way of spending time in this place. The tower has a bar inside with all the views one needs. The coolest part is that the bar spins around. So, while sitting at the same table, you start drinking looking at northern parts of the city, and finish with beautiful panorama of west suburbs. There's one small catch in this amazing deal, each person must spend minimum of 25 AUD upstairs. But who says no to a party in such an amazing spot with Sydney's panorama around?
8. Go for a walk in Watsons Bay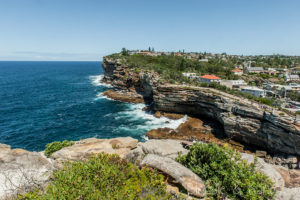 One of the most beautiful suburbs located next to the Sydney Harbour. This place brings up a lot of different emotions. Views from majestic cliffs are truly breathtaking. Watsons Bay is more than just the landscape, it's also histories of ordinary people doing the right thing and helping others. You can find more information about this spot here.
9. Watch fireworks show in Darling Harbour.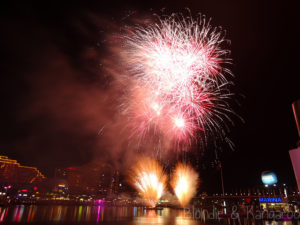 List wouldn't be completed without Darling Harbour, the home of countless restaurants, bars and clubs. It's also surrounded with hotels and conference centres. Restaurants are full of people no matter the time of the day. Every Saturday after sunset you can enjoy a free fireworks and music show. In addition, during holidays and other special occasions there are multiple light shows through the day, usually every hour.
10. Take a stroll through CBD.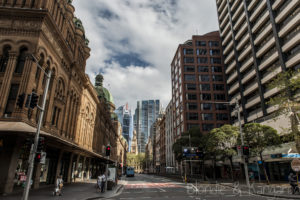 It's worth taking a walk through centre of Sydney to feel its atmosphere. Crowds, traffic and queues are the everyday part of the city. And it's worth to see this side of it too. The most astounding view for us are the queues on bus stops during rush hours. When bus arrives, people enter it in order without fighting for a spot. Everyone patiently waits for their turn in a single line que. If you expect the same from trams or light rail, forget about it, it's every man for himself there. The things worth checking out while in Central Business District (CBD) are Queen Victoria Building, The Strand Arcade, Town Hall, Hyde Park and Paddy's Markets (where you can buy cheap souvenirs).
11. Enjoy picnic on Observatory Hill.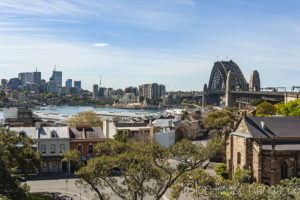 Sydney definitely has heaps of spots for amazing date. One of them, Observatory Hill, the highest natural point in the city (43 m meters above sea level) with a beautiful view over the harbour. From one side the magnificent Harbour Bridge and Luna Park, Parramatta river from the other, and in the middle the business suburb of North Sydney full of skyscrapers. While being here it's worth to go inside the Observatory to find out about its history and the role in astronomy it played.
12. Chillout on a beach.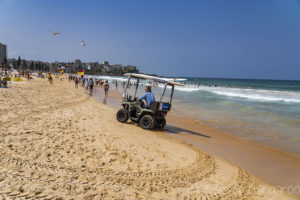 People living in Sydney can't complain about low number of beaches. In addition, each one has something else to offer. Small, large, thin, wide, with or without waves, facing the harbour or open sea. There's something for everyone. Our favourite is the Manly Beach and its little brother nearby, the Shelly Beach. Remember to always swim in marked spots with lifeguard present. Rip tides, big waves and even sharks are daily stuff here. Bring your UV cream too. Couple of hours on the Sun without protection will end up with really painful sun burns.
13. See the city's panorama during the sunset.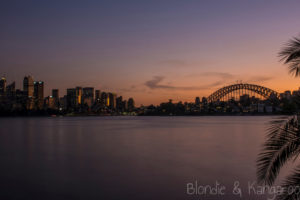 The city's panorama seen from the harbour side is what we love the most. Combination of skyscrapers, Opera House and Harbour Bridge with green parks and azure water is truly breathtaking. The real magic starts during sunset. Some of the best spots are Milsons Point, Kirribilli, Cremorne Point and Bradleys Head.
Some handy tips and info:
1. Accommodation in Sydney
Booking.com has heaps of hotels and hostels in their offer. Most of them have a really "friendly" cancellation policy returning all money in the event you have to cancel your reservation. Using this link you can get 25AUD off your first booking.
We use Airbnb most of the times. We like exploring new places like locals, that's why we love renting rooms and meeting new people. And when we are travelling with friends renting whole place for ourselves is often cheaper than booking hostel. If you follow our link you'll get 76AUD off your first trip.
2. Public transport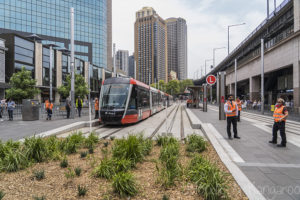 Public transport in Sydney is unfortunately NOT cheap. Well at least it's quite developed. You can choose from buses, metro, trams, trains and ferries. We pay for all of that using Opal card, which works like a prepaid card. It's probably a really good idea to get one right after arriving in Sydney. The cost of travel depends on the type of transportation, distance, transfers and time or type of the day. Sunday is the best one. Total transport cost for a whole day is capped at less than 3 AUD, and it can get you even to Wollongong, Blue Mountains or Newcastle. When it comes to timetables and route planning a free app TripView is just awesome. It can show you the timetable with real time data and even the position of your bus/train on a map.
3. Mobile network
Getting a SIM card after arriving is probably a very good idea. There is a large number of operators in Australia with different options specially for tourists. For us the most important thing is coverage as it always better to have it rather than not. When it comes to that Telstra is probably the major player and we've experienced it multiple times.