Right now, we have a winter down here in Australia. Truth said, it is way less harsh than the polish one, but mornings can give some chills. Everything because majority of buildings lack proper insulation. Some days, leaving the comfort of warm bed in the morning, is the last thing we want to do. When we finally get up, we want two things, hot shower and warming up brekkie. The number one for this job is the apple porridge. Warms one up like nothing else!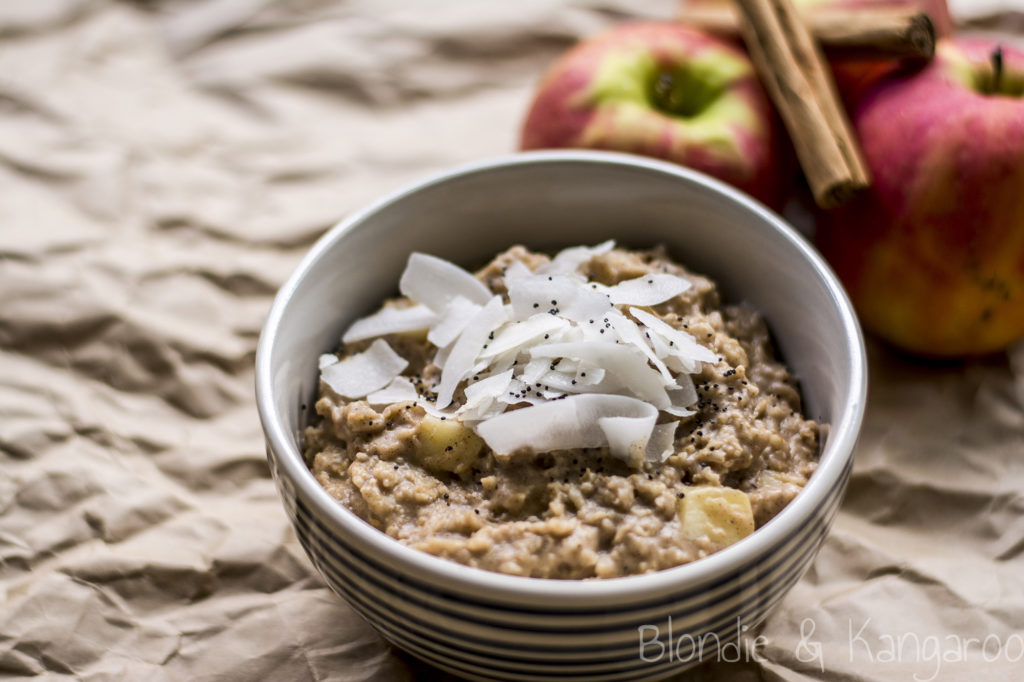 Servings: 2
Ingredients:
1 small apple
3/4 cup oats
3/4 cup milk (I used almond milk)
1/2 cup water
1/2 tsp cinnamon
Directions:
Wash, dry and cut the apple into cubes
Place them in the saucepan, pour half cup of water (so apples are covered up to half of their height) and cook over medium heat until only a small amount of liquid remains.
Sprinkle the apple with cinnamon and cook for one minute stirring all the time.
Add milk, water and oats. Bring to the boil, then lower the heat and cook until oats are soft (around 10 minutes).
Decorate with whatever you like 😉 (I used coconut flakes and poppy seeds).
Cheers!