Recently my friend wrote to me that she cannot believe there's no chia pudding recipe on the blog. Yeap, there wasn't and it's time to fix this. To start with, I have for you a very easy mango chia pudding. It can be a sweet brekkie or lovely dessert. For me mango is sweet enough on its own but if you prefer a little bit more sweetness, feel free to add honey, maple syrup or any other healthy sweetener.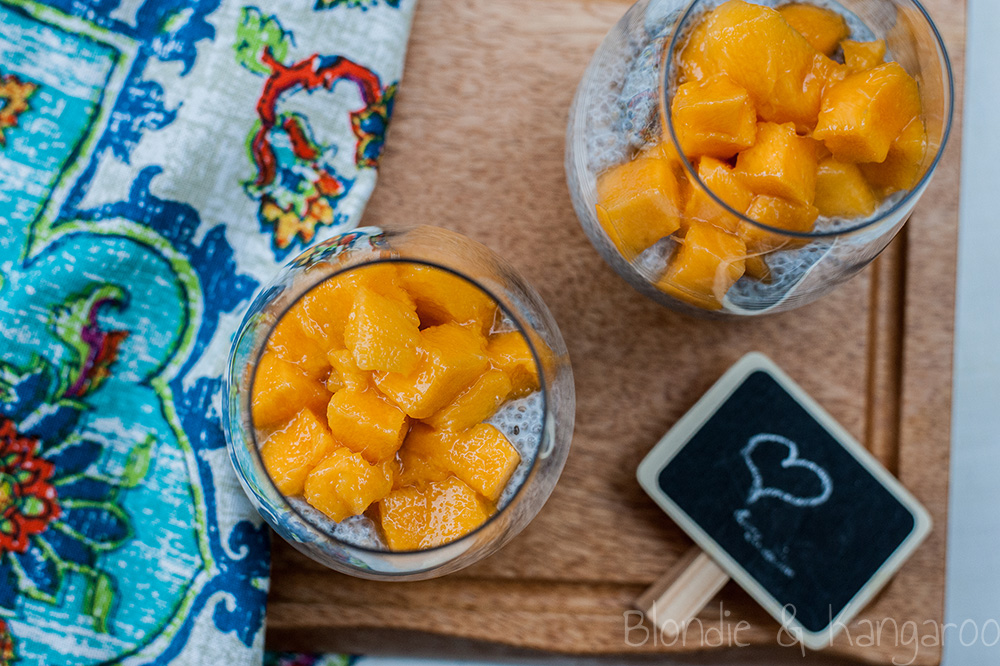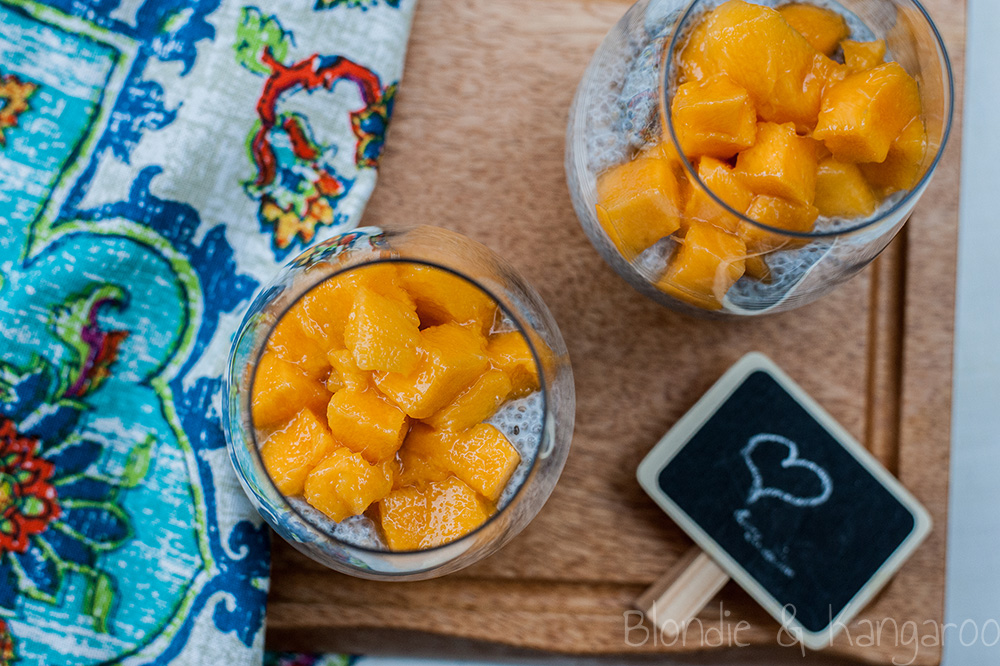 Servings: 2
Ingredients:
1/4 cup chia seeds
1,5 cup coconut milk (carton)
1 mango
*optional: honey, maple syrup or another sweetener
Directions:
In a mason jar stir together chia seeds and coconut milk
Let settle for 5 minutes then mix again very well until you see no clumping. Put into the fridge overnight.
In the morning peel the mango and cut it into squares.
Transfer chia pudding to two glasses and top with mango.
Enjoy!