For some people it's Caramel Slice, but this delicious dessert is also known as Millionaire's Shortbread, Caramel Shortbread or Chocolate Caramel Bars. Four different names but the same wonderful flavour. I have for you a new version of this classic Scottish treat made with tummy friendly ingredients. The Caramel Slice consists of three layers. The first one is a base made mostly with almonds, the second – caramel filling (my favourite one) and the third one is chocolate top.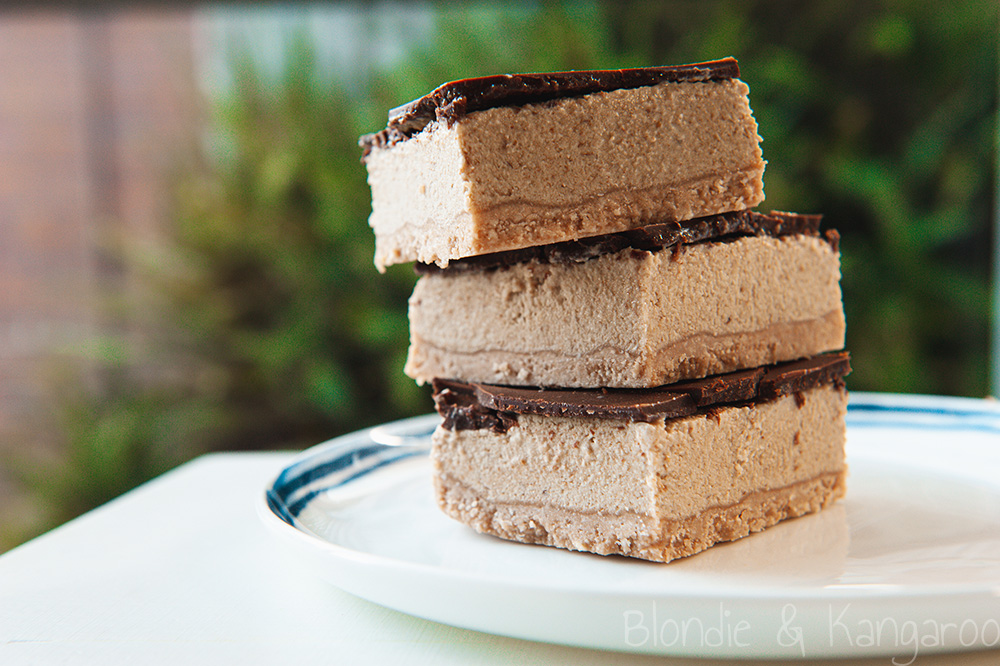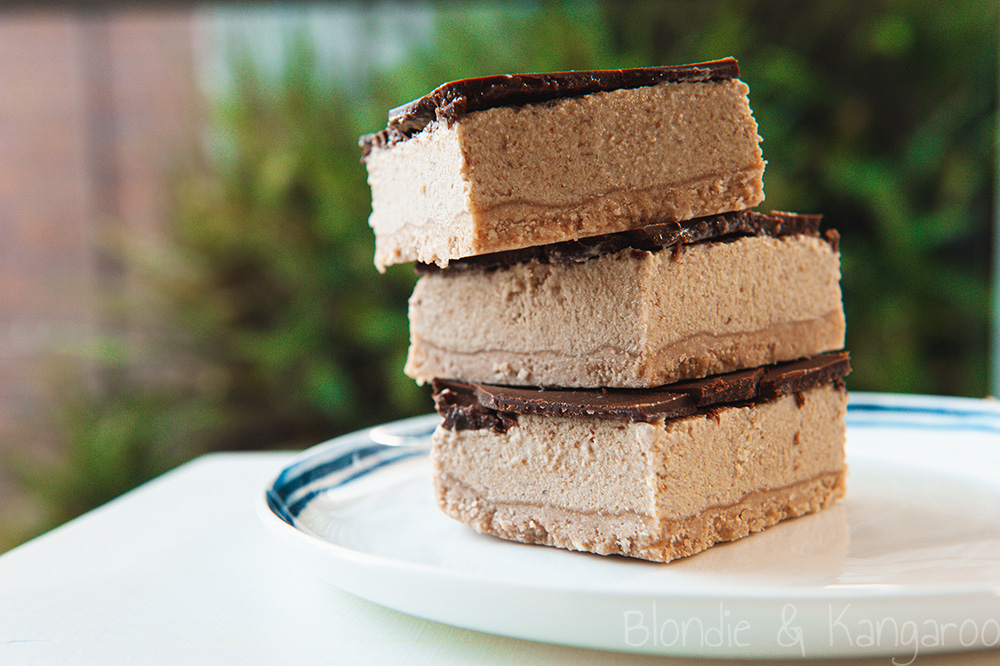 Ingredients:
BASE:
11/2 cup almonds
1 cup shredded coconut
1 tsp cacao
1 tbsp honey
FILLING:
1 cup cashew – soaked for 4 hours
1 cup coconut milk
120 g dates
pinch salt
1 tsp vanilla extract
CHOCOLATE TOP:
1/2 cup coconut oil
2 tbsp honey
1/4 cup cacao
1 tbsp tahini
DIRECTIONS:
Line a cake tin (20×20 cm) with baking paper or cling wrap. If you use a silicone form, no need to do this.
Place all ingredients for base in to a food processor or blender and whiz until well combined.
Spread the mix in to the prepared tin, ensure it is even. Place the tin in the freezer.
Drain and rinse the cashews and put them in a food processor/blender along with the coconut milk, dates, salt and vanilla extract.
Whiz until completely smooth and then pour the mixture on top of the base. Place back in the freezer.
Once the cake is completely set, place the ingredients for the homemade chocolate into your blender and mix at medium speed until smooth and well combined.
Cover the top of your slice with the chocolate.
Enjoy!