Lemon coconut cupcakes are a perfect dessert for lemon fans. These beauties are dense and moist like a sponge cake. Plus, they are really refreshing. You can taste an amazing mix of sour and sweet flavour coming from lemon and coconut. They are absolutely delicious. Especially with strawberry jam that brings it all together.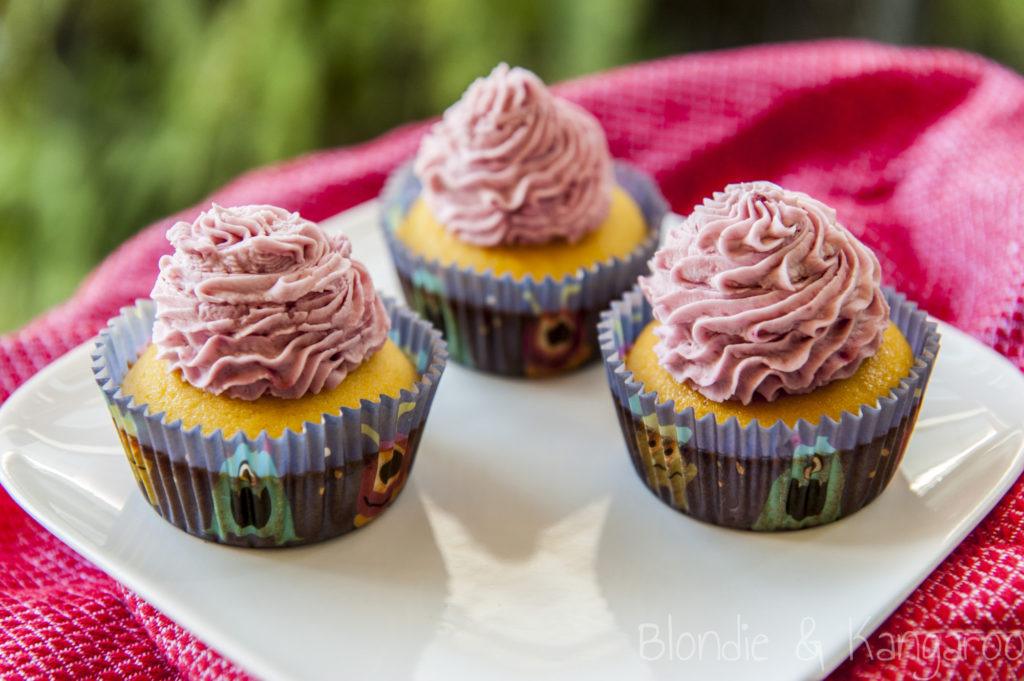 Servings: 12
Butter:
5 eggs
Pinch of salt
1/3 cup coconut oil
1/3 cup maple syrup or honey
2 tbsp lemon juice
1/4 cup coconut milk
zest of 1 lemon
55 g coconut flour
30 g tapioca starch
1 tsp baking powder
Cream
1 can coconut cream – 400 ml (place can of coconut cream in the fridge for at least 24 hours), or 2 cans coconut milk
4 tbsp maple syrup or honey
1/2 tsp beetroot powder (optional)
Directions:
Preheat the oven to 180°C (or 350°F).
In a bowl combine the coconut flour, tapioca flour and baking powder.
Separate the eggs.
In another bowl, mix the yolks, coconut oil, maple syrup, lemon juice, zest of lemon and coconut milk. Add the dry ingredients and mix to combine.
In a separate bowl whisk the egg whites with salt until stiff. Gently fold them into the cake mixture until evenly mixed.
Line a cupcake tin with paper liners.
Spoon the cupcake batter into each cupcake liner (about 2/3 full).
Bake for 25 minutes.
Remove cupcakes from the oven and allow to cool completely before frosting.
Using a small knife, poke a hole in the top of each cupcake and fill each with strawberry jam.
Take the coconut cream out of the fridge. Pour the liquid into a glass jar and store in the fridge (you can use it for a smoothie).
Gently scoop out the coconut fat, placing it in the bowl.
Using a mixer, whip the coconut cream with maple syrup and beetroot powder until light and fluffy.
Frost cupcakes as desired and serve.
Store in the fridge.
Enjoy!