Today I have for you super easy, 2 ingredients only, delicious mango yoghurt popsicles. Can there be anything better than a tropical heaven during hot days? No? So don't wait, let's make the amazing ice cream!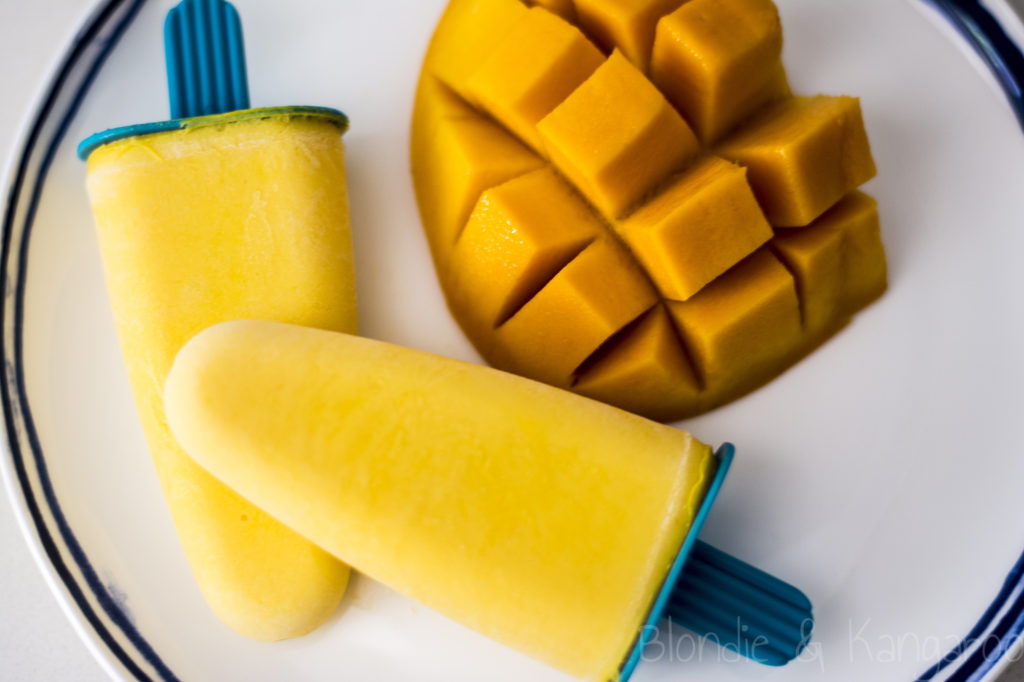 Servings: 6
Ingredients:
1 big ripe mango
1/2 cup yoghurt (I used a coconut yoghurt but if you don't have problem with dairy, you can use a Greek yoghurt)
Directions:
Whiz mango and yoghurt till creamy.
Pour mixture into popsicle moulds and freeze for few hours.
Enjoy!