To prepare delicious stir fry veggies you do not need to buy the ready frozen meal. You can definitely use the fresh ones! In my kitchen everything is quite simple. Usually I just open the fridge and decide what goes on the pan. This time I chose cabbage, radishes, broccolini and spinach. I added some spices and the dish was ready to eat! All the preparation took me 20 minutes. I served it with canned sardines. Delish!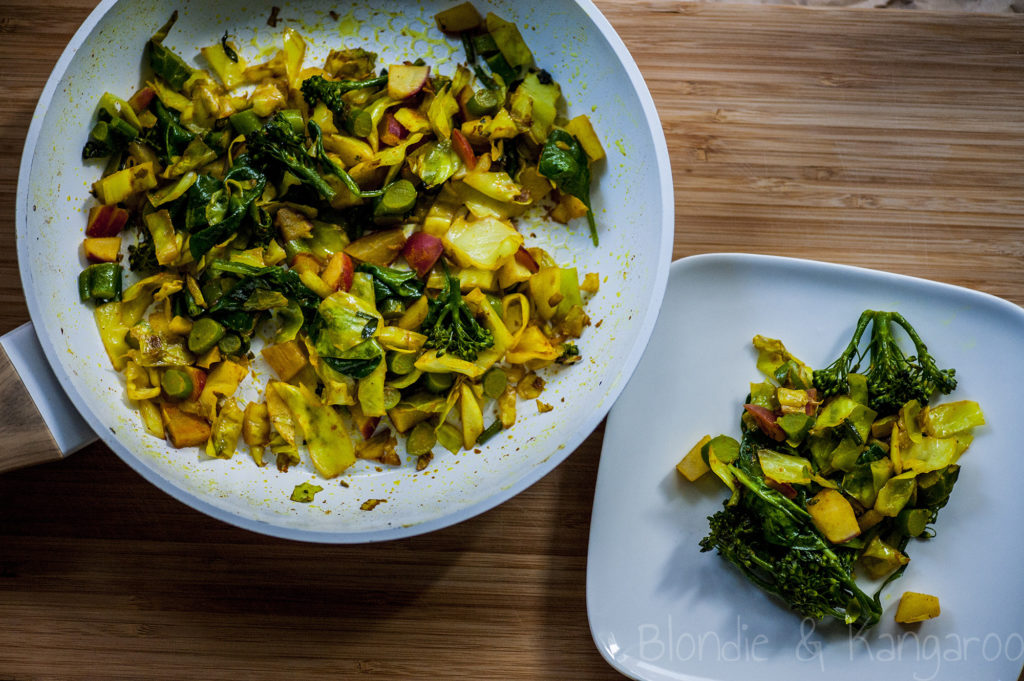 Servings: 2
Ingredients:
1 cup cabbage, chopped
2 radishes
3 broccolini
1 clove Garlic, minced
1/2 tsp turmeric
1/2 cup fresh spinach
Salt and pepper
Coconut oil for cooking
Directions:
Heat the coconut oil in the frying pan. Add cabbage and broccolini and stir fry for about 10 minutes.
Chop radishes into squares, transfer to the pan and stir fry for another 5 minutes.
Add spinach, salt, pepper, turmeric and garlic. Mix everything together. Remove the frying pan from the stove and serve.
Enjoy!