Grilled nectarine salad with bacon, another recipe for a delicious meal. This time the combination is quite peculiar, but I can assure you, it tastes excellent. All ingredients complement each other in an amazing way. Who would have thought that we would enjoy eating it so much!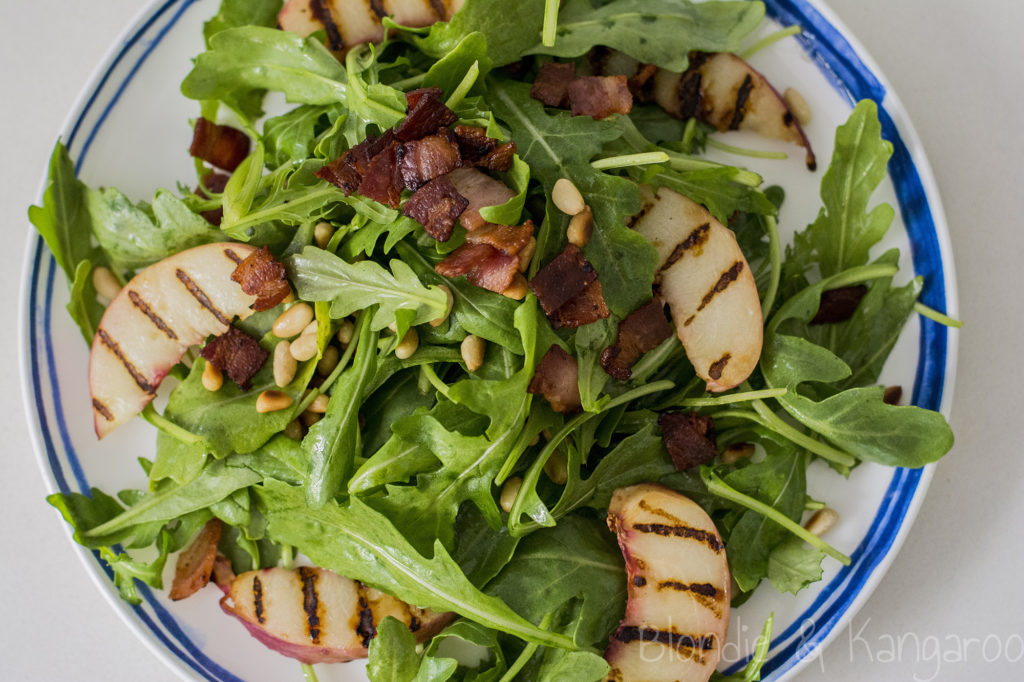 Servings: 2
Ingredients:
300 g rocket
1 nectarine, cut into larger slices
100 g bacon
2 tbsp pine nuts
2 tbsp extra virgin olive oil
1 tbsp apple cider vinegar
salt, pepper, marjoram
Directions:
Toast pine nuts in a dry pan until golden.
Cut bacon into small squares and cook in the frying pan until crisp
Heat the griddle pan and grill the nectarine on both sides for a couple of minutes.
In the bowl mix olive oil, apple cider vinegar, salt, pepper and marjoram.
Add rocket and mix again.
Place grilled nectarine over the salad, top it with bacon and pine nuts.
Serve immediately.
Enjoy!