Anyone with Christmas gingerbread cookies still on "to-do" list? Looking for a quick and easy recipe? Happy to help! Some almond meal, honey and spices, and we will do fine. This recipe is ideal if your guests are on gluten-free and diary-free diet. Swapping the honey for some maple syrup will make them vegan friendly too. Let's get to work!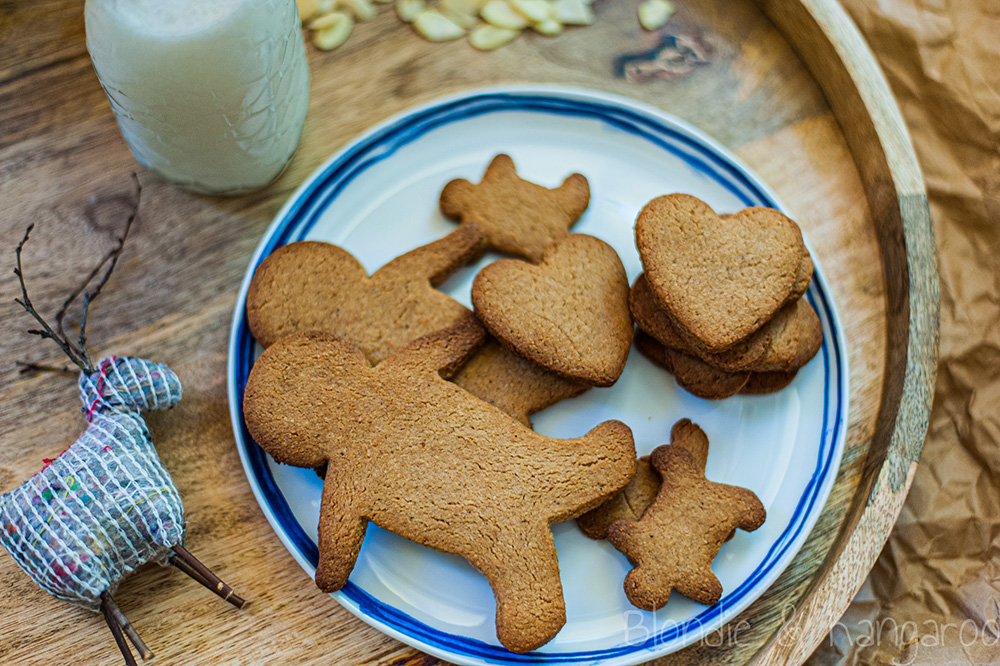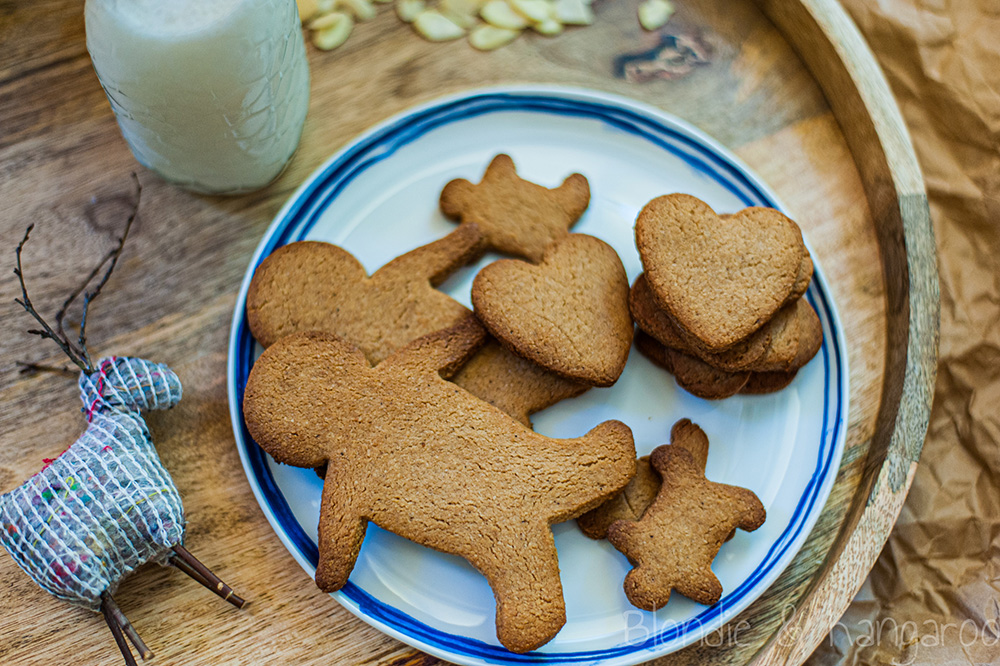 Ingredients
130 g almond meal
25 g arrowroot or tapioca starch
1/4 cup honey (you can use maple syrup or rice malt syrup instead)
2 tbsp melted coconut oil
1 tsp ground cinnamon
1 tsp ground ginger
1/8 tsp nutmeg
1/8 tsp clove
1 tsp vanilla extract
pinch fine sea salt
1/4 tsp baking soda
Directions
In a large bowl combine all the dry ingredients. Add honey, coconut oil and vanilla extract. Mix again until a sticky dough is formed.
Form the dough into a ball. Then gently use your hands to flatten it into a thick disk.
Wrap it tightly in plastic wrap and put into the freezer for 30 minutes (or to the fridge overnight).
Preheat the oven to 180°C (356°F) and line a baking sheet with baking paper.
Place the dough in a large piece of baking paper. Sprinkle it with a bit of arrowroot or tapioca flour to help prevent sticking.
Use a rolling pin to roll the dough evenly then use your favourite cookie cutters to cut out desired shapes.
Repeat process with remaining cookie dough.
Place shapes apart on prepared baking sheets.
Bake around 10 minutes, or until the gingerbread cookies are crisp around the edges and on top.
Enjoy!