Getting bored with all these repetitive sides? How long can you eat a salad or potatoes 😉 I have for you a delicious idea for a veggie side, made from a baked cabbage. Dead simple, nutritious and exquisite. Highly recommend!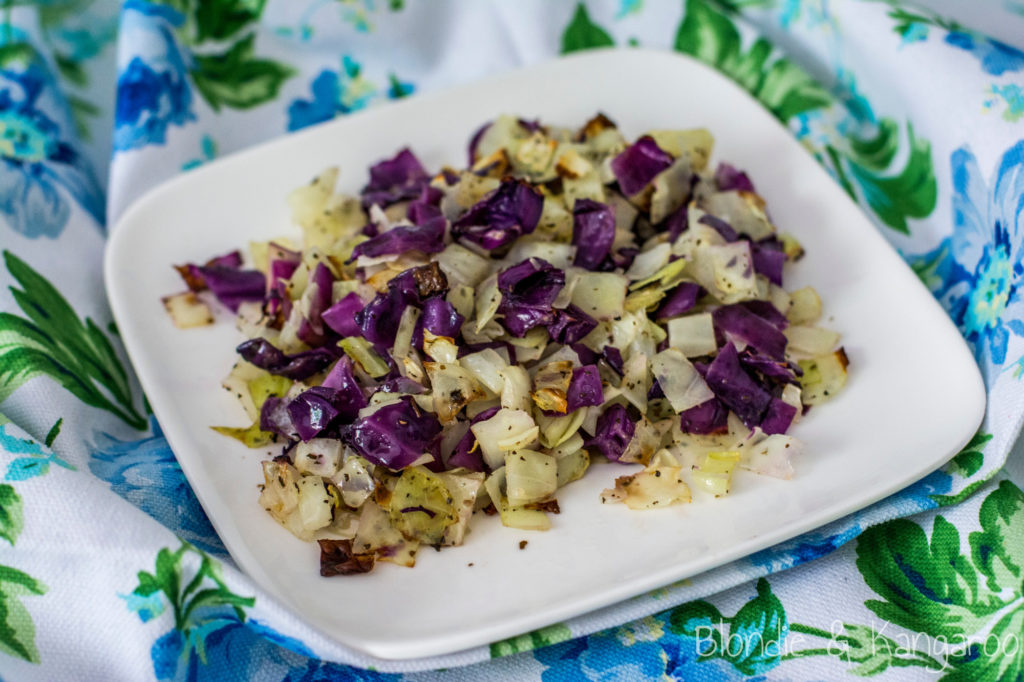 Ingredients
150 g cabbage (white or red)
2 tbsp coconut oil
Salt, basil
Directions
Wash, dry and chop the cabbage.
Preheat oven to 200 degree and line a baking sheet.
In a bowl mix the cabbage with coconut oil and spices.
Lay the cabbage onto prepared baking sheet and bake for 10-12 minutes.
Enjoy!