Everyone who had the opportunity to taste my cuisine, usually notices that sweet potatoes are used in my creations really often. I love adding them to almost everything, even the desserts. This time, I have for you a recipe for good old chips. Of course, healthy ones, no deep frying required. In my opinion, sweet potato chips are one of the best alternatives to traditional ones. Highly recommended!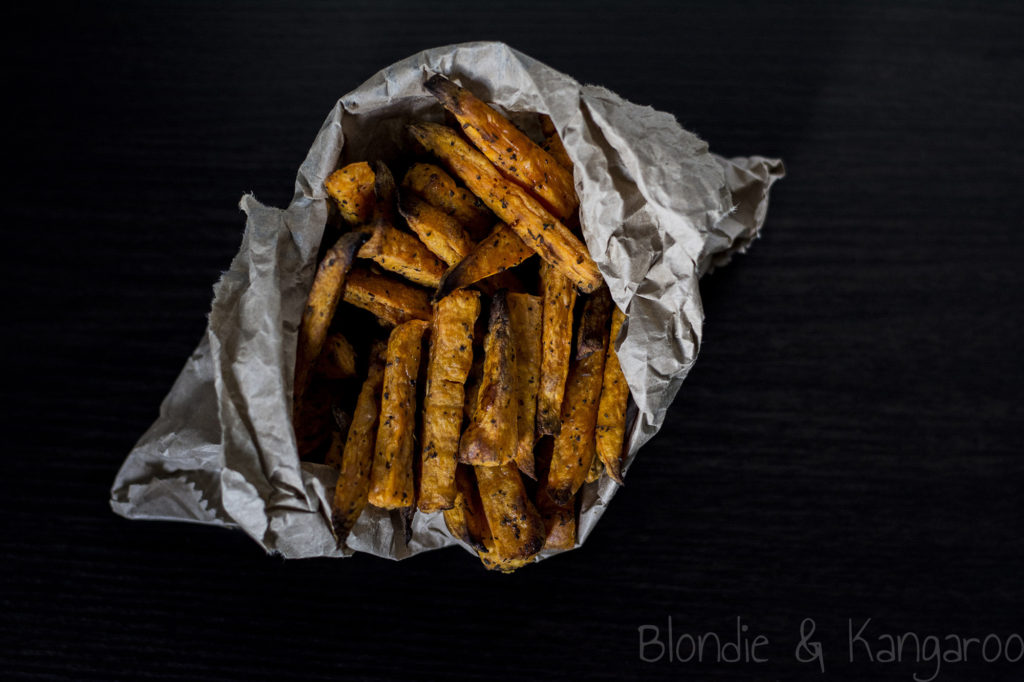 Servings: 2
Ingredients:
Chips:
1 large sweet potato
1 tbsp coconut oil, melted or avocado oil
1 tsp dried basil
pinch salt
Guacamole:
1 large avocado
1 clove garlic
handful fresh mint
zest of 1 lime
juice from 3 limes
Directions:
All ingredients for guacamole blend together till smooth.
Preheat the oven to 200°C and line a baking tray with baking paper.
Wash, dry and cut sweet potato into chips.
Place it in the bowl and mix well with oil, salt and basil.
Spread out into a single layer in a baking tray.
Bake for 20 minutes, turn the chips and bake for a further 20-30 minutes.
Serve with guacamole.
Enjoy!