14th February, Valentine's Day, middle of Australian summer. The Sun isn't up yet and we are already on our feet. The plan is to take a first ferry towards Rottnest Island. That's where we are going to spend a whole day, travelling through the island, and celebrating my birthday. A little bit unusual one. There will be no cake, candles or gifts. But instead of these we have heaps of Sun, white sand and quokkas.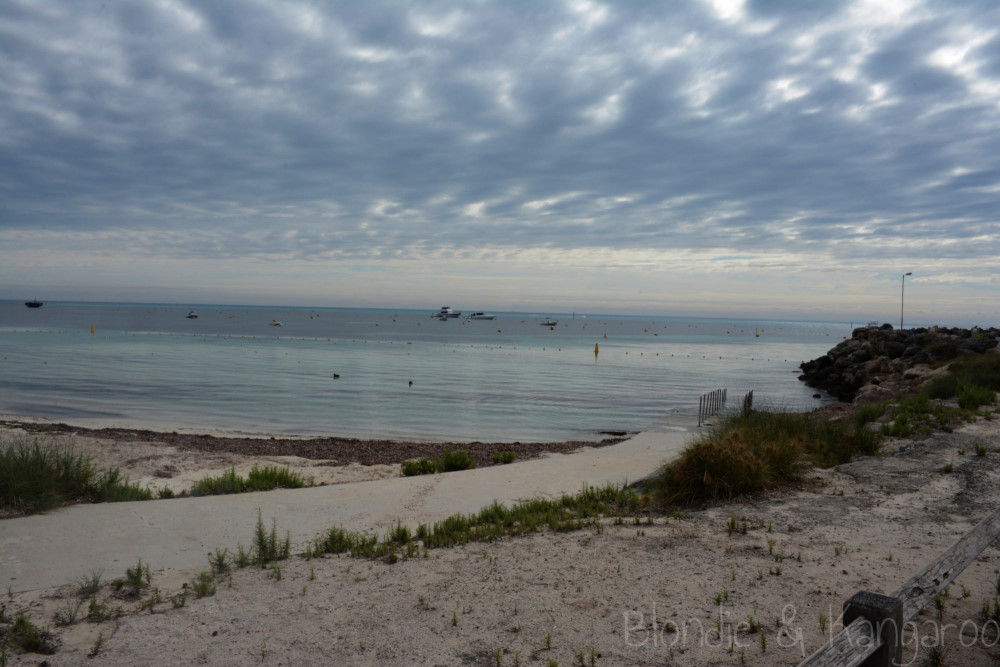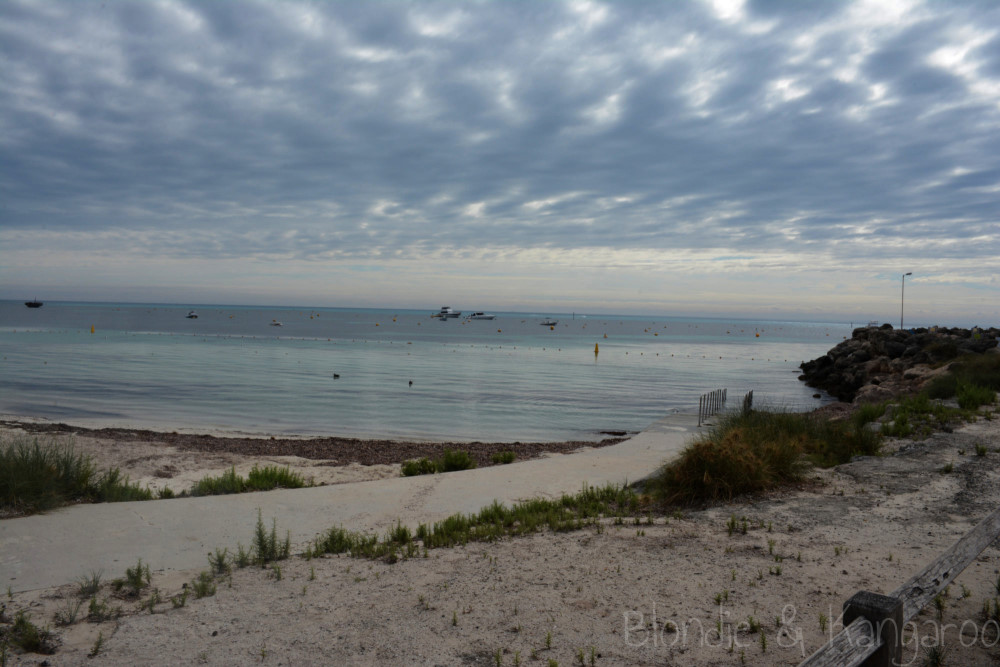 Rottnest Island is located 18 km west from Perth. It's weird name literally means "rats' nest". Everything because of a cute, always smiled animal. Don't worry, we are not talking about rats, but quokkas. One of the friendliest marsupials, which seem to love being photographed. They are most active during the night, but can also be spotted during the day resting in a shadow or trying to steal tourists' food.
Quokkas are adorable and curious mammals, which got so used to people that they approach tourists trying to take an instagram selfie. But they are still wild animals, and are an endangered specie. Feeding them is prohibited and so is handling them in any way. So please leave them alone when they aren't in a mood for picture.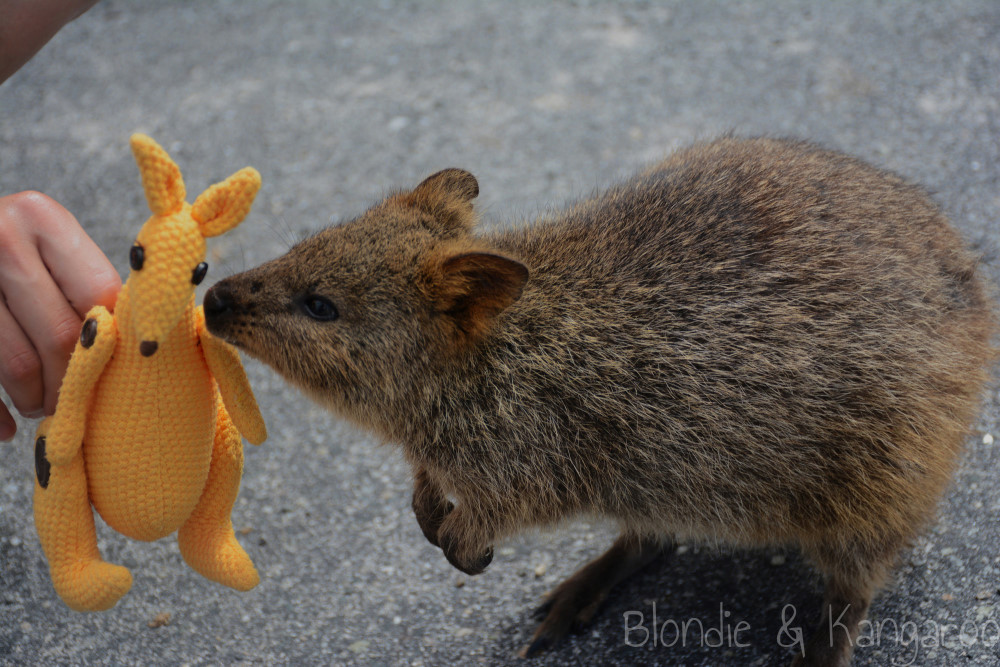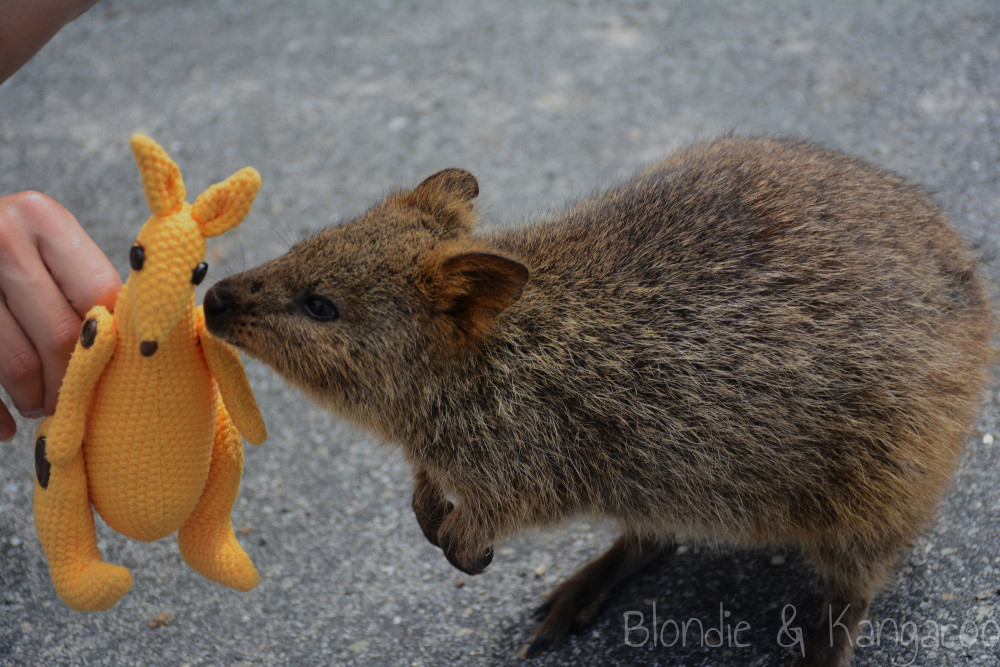 It's really hard to put it in words how Rottnest Island looks like. Spectacular, fabulous, magical. These are just adjectives and they might seem to be exaggerated. But they are the ones describing the uniqueness of this place in the best way. We love every single bit of Rottnest Island. Landscapes are breathtaking and hypnotizing. We could watch them for hours. And there's definitely a lot to look at. The island has 63 charming beaches and 20 beautiful bays, most of them are perfect for swimming and snorkeling.
Rottnest Island is a state reserve, which imposes couple restrictions. One of them prohibits people from buying land here and building new investments. This of course means there are not many accommodations available. The island has couple hotels, restaurants, shops, museum and cinema, located in old renovated buildings.
Driving own car is also prohibited here, however there are numbers of alternative ways. Bicycle, bus or by foot. We are both fans of the option number one and that's what we've chosen. Bikes can be rented on the island right after exiting ferry or you can buy bundle tickets earlier. Before heading out it's worth to check the Information Centre and grab a map. While it's rather hard to get lost in here, the map will help you judge distances and time required to move around the island. There are lots of hills so riding a bike, especially in hot days, can be exhausting. We still recommend it though as views are worth every single drop of sweat. For less active people the bus is an amazing option. It stops next to the most popular beaches and bays.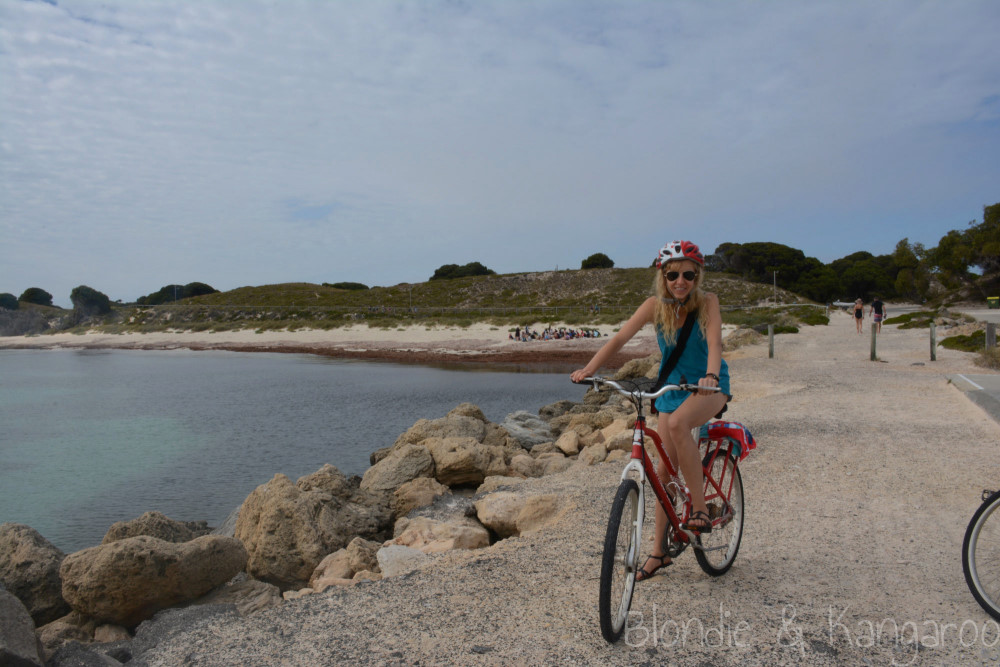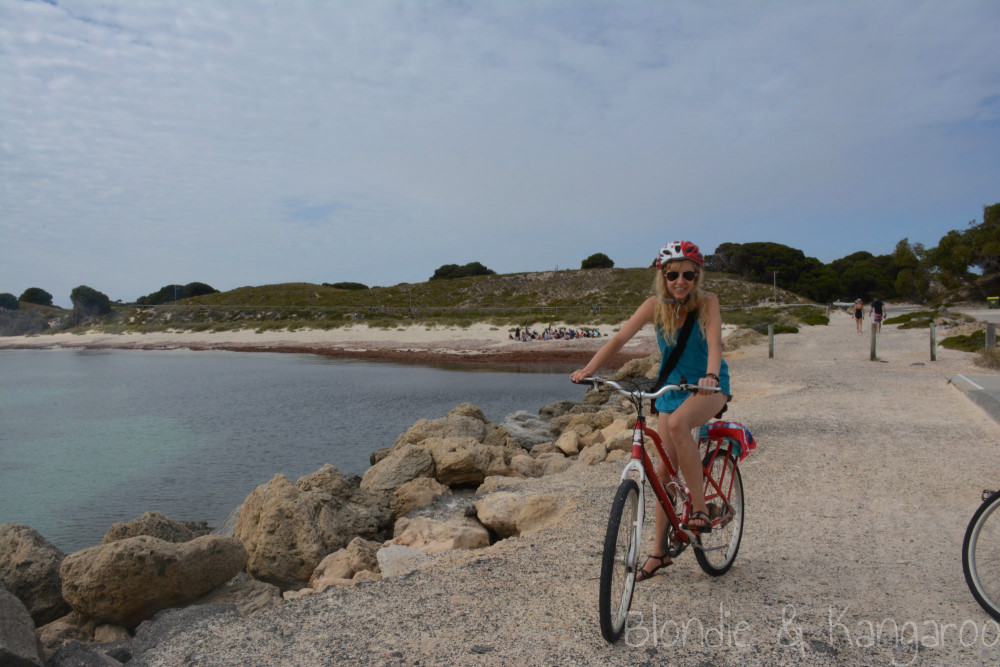 When visiting Rottnest Island be prepared and bring own food and water. All restaurants and shop are located next to the port, so remember to stock up before heading towards the island. You can easily spend hours travelling around it and the further you go, the less people will be around and more nature. Don't forget about a sunscreen. You won't see many shaded places offering cover from the Sun.
There's a dark side to all of these amazing views. When British colony arrived in Perth, Rottnest Island was transferred into a strict prison and work camp for Aborigines. They lived here in very harsh conditions. Treated like animals, often dying because of diseases or guards' cruelty. In years 1914-1915 the island served as a prison for Austrian and German soldiers. Another transformation took place during WW2 when it became a defensive fort for Fremantle Port. That's why next to beautiful landscapes you can spot military buildings and structures.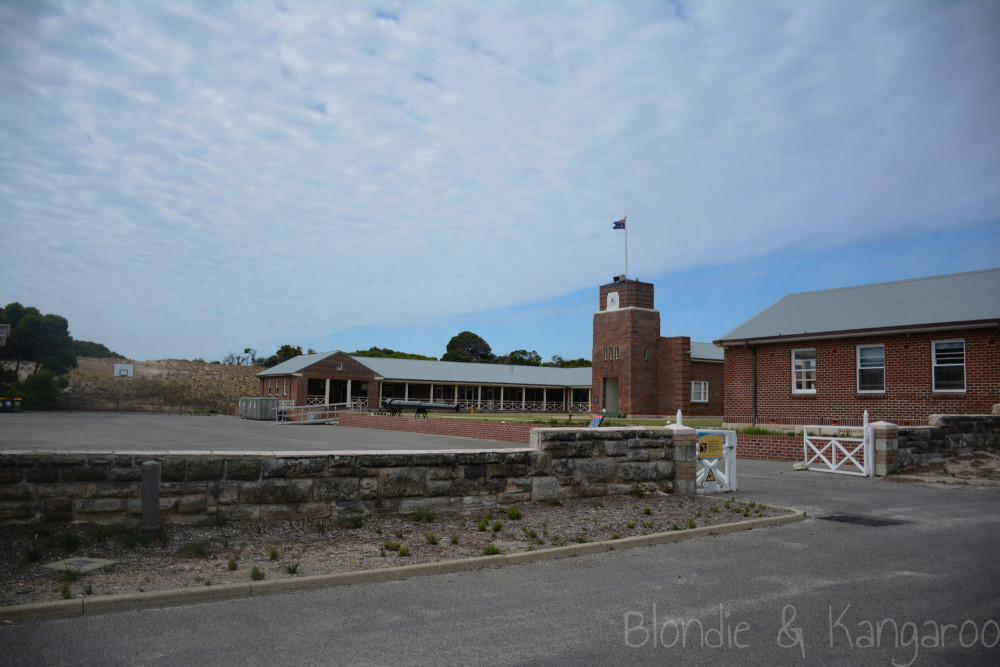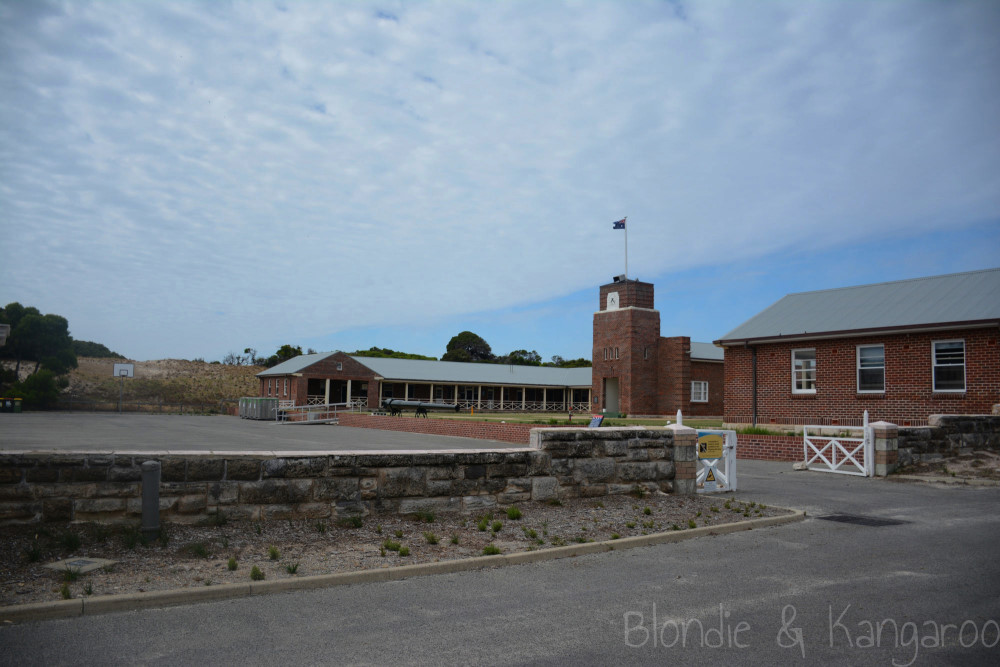 Fortunately, today the dark past is only a mark on history of this place. Rottnest Island is now a tourist heaven which have to be on Bucket List of each person visiting Perth. This place is truly amazing. I couldn't dream about a better birthday destination. Celebrating my day with such amazing views around is simply the best!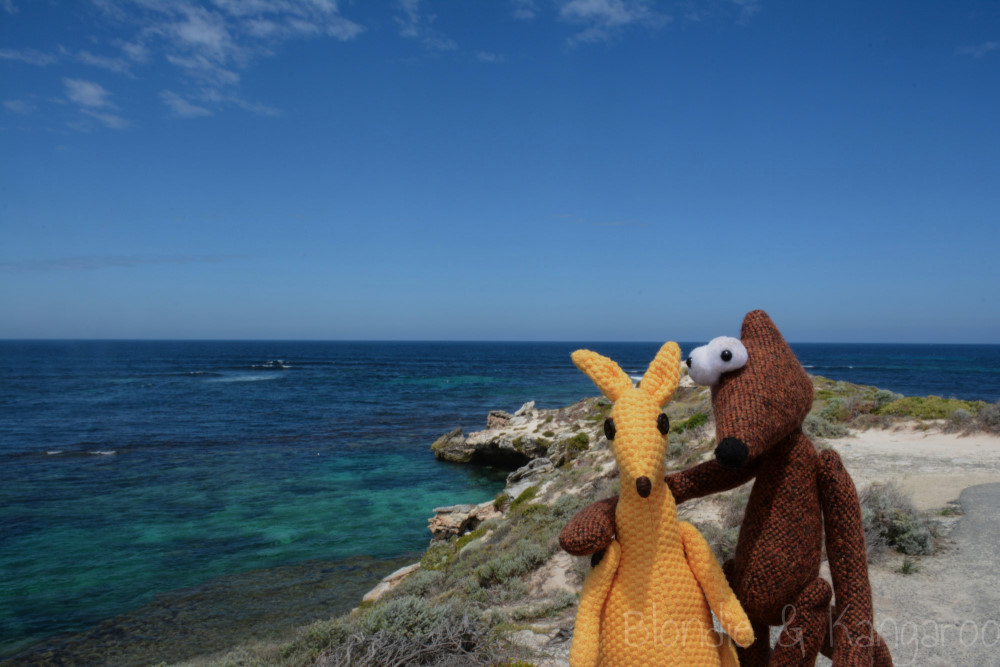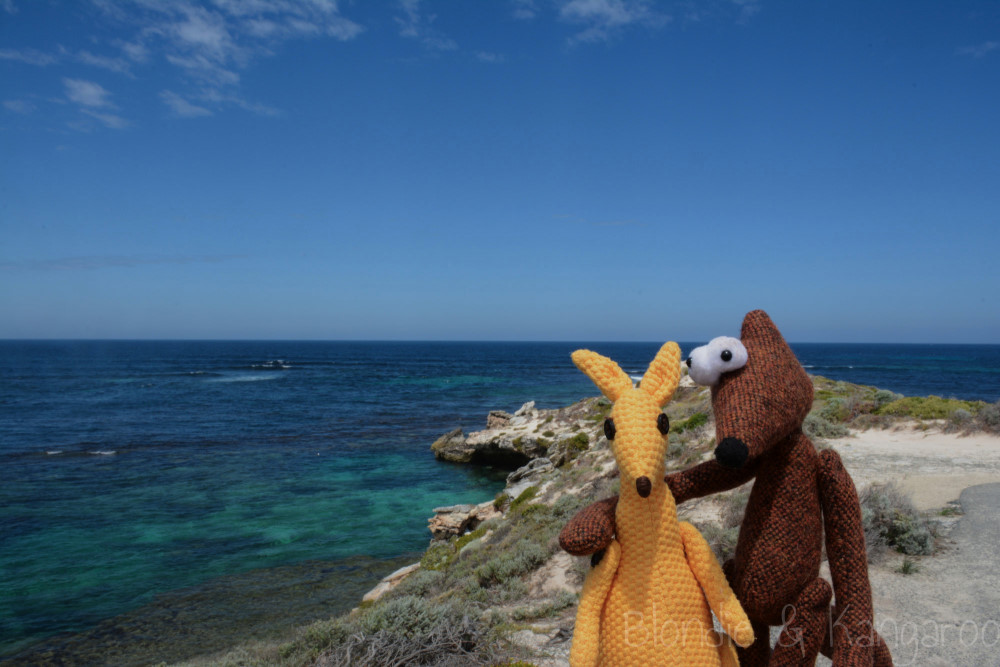 Handy tips:
– The easiest way of getting to island is by ferry. They travel here from multiple destinations: Fremantle (25 minutes – fastest option), Hillarys Boat Harbour (45 mins) and Perth CBD (90 mins).
– The place is well prepared for people with disabilities. There's even a possibility to rent wheelchairs and electric scooters (gophers).
– While travelling by bike, always wear a helmet. In Australia it is mandatory and there is a local police on Rottnest Island giving tickets to these who don't comply.
– If you aren't a paper maps fan you can always get a Rottnest Island app (link), it contains list of all tracks, guide and some histories about this place.