When it comes to breakfast, smoothies are the champion if you ask me. They are my "go to" for kickstarting another day. Because nothing beats that nutritious kick in the morning. Some will say that I am addicted to them. And you know what? They are absolutely right 😉 Today's idea is a smoothie which will nourish your body when it's cold or offer some truly refreshing brekkie when temperatures hit the peak.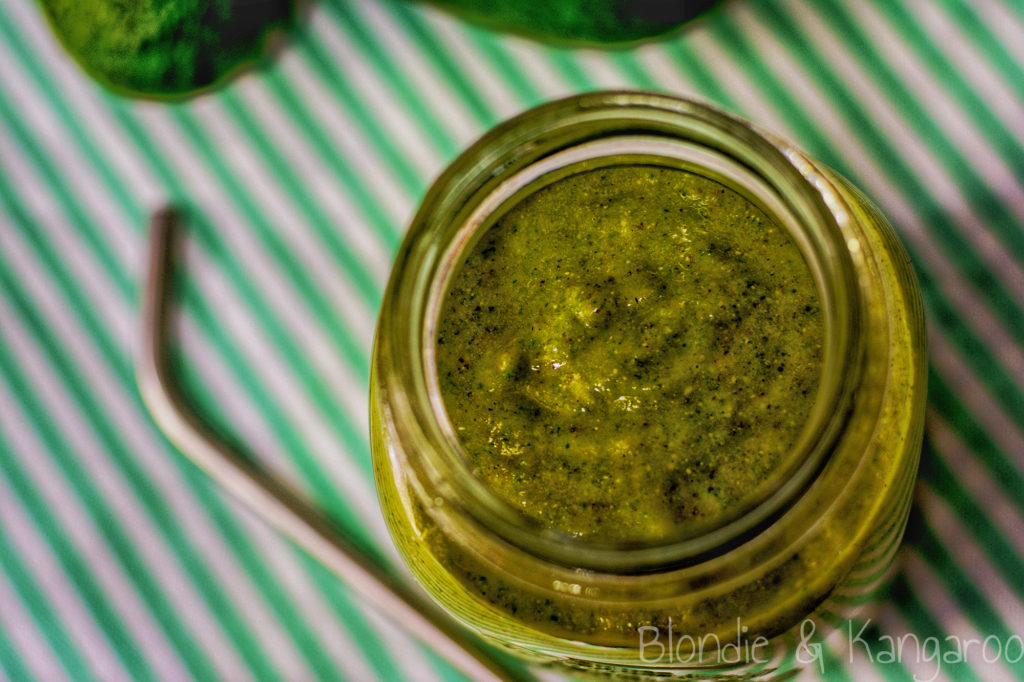 Servings: 2
Ingredients:
2 pears
1 zucchini
1 carrot
70 g frozen spinach
1/2 tsp cinnamon
1/2 tsp cardamon
10 g fresh ginger
2 tbsp chia seeds
1/2 avocado
1 1/3 cup coconut water
Directions:
Throw all of the ingredients into a blender and mix until smooth.
Pour into glasses.
Cheers!